Solid Stone - Refresh Radio 096(2016-04-07)
0
Категория:
Другие Trance радиошоу
|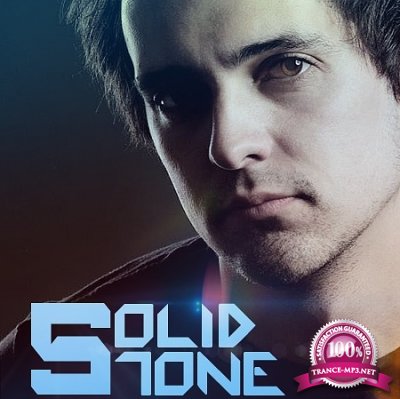 The Solid Stone project started back in early 2010, behind it the canadian producer started to make his mark. His very first releases were already supported by likes of Above and Beyond, Markus Schulz to name a few. After he was settled in with his own sound, it became clear that Solid Stone would be a name to look out for in the near future.

Having almost all of his recent productions championed by Armin Van Buuren, , Markus Schulz, Max Graham and pretty much all of the Trance elite, Solid Stone is making some real waves over the past year, showing how promising he really is and looks set for a huge future!
Artist:
Solid Stone
Title:
Refresh Radio
Source:
SBD
Style:
Trance, Progressive
Release date:
2016
Format:
mp3, mixed
Quality:
320kbps | 44.1 kHz | Stereo
Tracks:
01 (no *.cue)
Playing Time:
60 min
Size:
140 MB
Tracklist:
1. Groven & Naz - Black Mamba (Robert R. Hardy Remix) [Lowbit]
2. Cream & Deep Fog - Shadows Of The Wind (Lost Chord 3AM Remix) [Electronic Tree]
3. Bob The Groove - Ride on the Clouds [Abstract Space Records]
4. James Gill - From Here To There [Sudbeat]
5. Jos & Eli & DJ Zombi - Internal Affair (Donatello & Arnas D Remix) [Perspectives Digital]
6. Tvardovsky - Pandora Box [Dear Deer]
7. Michael A - 17 Pounds (Ziger Remix) [Movement Recordings]
8. Plus Thirty & George Ledakis - Serendipity (Dmitry Molosh Remix) [238W]
9. Trilucid & Alex Collings - Ventura [Perfecto Black]
10. Nae-Tago - Fragment [Clinique Recordings]
11. Swallen - Dark Island (Monococ Remix) [Phunk Traxx]
Другие похожие новости:
Информация
Комментировать статьи на нашем сайте возможно только в течении 365 дней со дня публикации.