Markus Schulz - Global DJ Broadcast (2018-08-23)
1
Категория:
Markus Schulz
|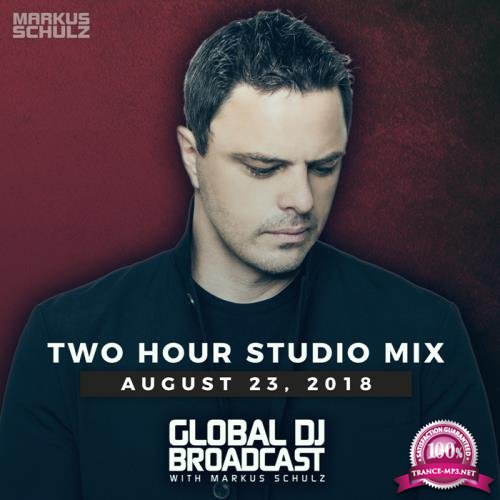 World Tour time again on Global DJ Broadcast, and in the height of the summer season, we come live to you from the biggest show of them all - the massive Tomorrowland festival in Boom, Belgium. Markus Schulz was privileged to play across both weekends - on the Trance Energy stage from weekend one, and this on the Sunday of weekend two. We bring you the action direct from the mainstage, with Markus performing the now traditional Daybreak Session. Starting the day and building things up... from nothing at all.

The festival action continues for Markus this weekend, live from the Untold Festival in Cluj, Romania on Friday; before making the trip across the Atlantic for the VELD Festival in Toronto on Sunday.

If you have enjoyed Markus' work on the Global DJ Broadcast this year, as well as his singles Safe from Harm and Calling for Love, and his In Search of Sunrise 14 CD, please take a moment to support him in the annual DJ Mag Top 100 poll at vote.markusschulz.com. Many thanks.
Artist
:Markus Schulz
Title
: Markus Schulz - Global DJ Broadcast (2018-08-23)
Genre
: Trance
Year
:2018
Tracks
: 01 (no *.cue)
Time
: 120 Min
Format
:mp3, mixed
Quality
:320kbps | 44.1 kHz | Stereo
Size
: 275 MB
01. Leo Reyes - Timeless
02. Marcus Santoro - Polaroid
03. Above & Beyond featuring Zoe Johnston - Always (Above & Beyond Club Mix)
04. Tritonal featuring Lourdiz - Love U Right (Kyau & Albert Remix)
05. Jam El Mar - Spectral Semblance [World Premiere]
06. Eon - Knocker [Global Selection]
07. Will Atkinson - Primeval
08. Davey Asprey - Azile
09. Driftmoon & Robert Nickson presents Astrosphere - Fire Which Burns Us All [World Premiere]
10. Attila Syah & ENZO - Yorkesia
11. Daniel Wanrooy - Delta (Vigel Remix)
12. Artento Divini - Mangrove
13. Arjans - Six
14. Markus Schulz featuring Sebu (Capital Cities) - Upon My Shoulders (Markus Schulz Festival Mix)
15. Adam Beyer, Leyton Giordani & Green Velvet - Space Date
16. Arnej - They Always Come Back [Classic of the Week]
17. The Dualz - Flash of Lightning
18. Federico Monachesi - Unusual Suspects (Berni Turletti Remix)
19. Giuseppe Ottaviani - Primavera (Henrik Zuberstein Remix)
20. Yotto featuring Vok - The One You Left Behind
21. Dezza - Intro84
22. Ilija Djokovic - Pandora
23. Giuseppe Ottaviani - Slow Emotion (Monoverse Remix)
24. Deadmau5 - Monophobia
25. Damian Wasse - Ocean Drive
26. Daxson - Blackcard
27. Tiesto - Flight 643 (ID Remix)
28. Tony De Vit - The Dawn (Phutek Remix)
29. Supernal - Supernal
30. Moogwai - Viola (Elevation Remix)
31. Darren Tate - Timeless
32. Lasgo - Something (ID Remix)
Другие похожие новости:
Информация
Комментировать статьи на нашем сайте возможно только в течении 365 дней со дня публикации.