Markus Schulz - Global DJ Broadcast (2018-08-16)
0
Категория:
Markus Schulz
|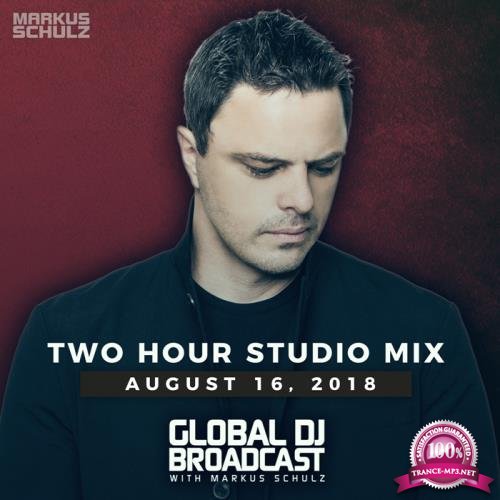 World Tour time again on Global DJ Broadcast, and in the height of the summer season, we come live to you from the biggest show of them all - the massive Tomorrowland festival in Boom, Belgium. Markus Schulz was privileged to play across both weekends - on the Trance Energy stage from weekend one, and this on the Sunday of weekend two. We bring you the action direct from the mainstage, with Markus performing the now traditional Daybreak Session. Starting the day and building things up... from nothing at all.

The festival action continues for Markus this weekend, live from the Untold Festival in Cluj, Romania on Friday; before making the trip across the Atlantic for the VELD Festival in Toronto on Sunday.

If you have enjoyed Markus' work on the Global DJ Broadcast this year, as well as his singles Safe from Harm and Calling for Love, and his In Search of Sunrise 14 CD, please take a moment to support him in the annual DJ Mag Top 100 poll at vote.markusschulz.com. Many thanks.
Artist
:Markus Schulz
Title
: Markus Schulz - Global DJ Broadcast (2018-08-16)
Genre
: Trance
Year
:2018
Tracks
: 01 (no *.cue)
Time
: 120 Min
Format
:mp3, mixed
Quality
:320kbps | 44.1 kHz | Stereo
Size
: 275 MB
01. Eon - Knocker
02. ID
03. Steve Angello - Paradiso
04. Daxson - Blackcard [World Premiere]
05. Pink vs. Vincent de Moor - What About Us vs. Fly Away (Markus Schulz Mashup)
06. Genix - Mr. H2O
07. Antonio Moreno - We Ain't Ever Coming Down (Dub Mix)
08. Kyau & Albert and Steve Brian - Reverie
09. Markus Schulz featuring Sebu (Capital Cities) - Upon My Shoulders (Markus Schulz Festival Mix) [Global Selection]
10. Ben Gold & Allen Watts - Strike as One
11. Artento Divini - Mangrove
12. Vini Vici - Where the Heart Is
13. Arkham Knights - Into the Fire
14. Network X - Krypton
15. Fisherman - The Mission [World Premiere]
16. Sunlounger featuring Zara - Lost [Classic of the Week]
17. M.A.N.D.Y.  featuring Jimmy Vallance - Tomorrow is Another Night (Anthony Middleton Mandoses Sunrise Remix)
18. Maya Jane Coles - Go On and Make it Through
19. Pavel Khvaleev - Rainbow
20. Yotto featuring Sonin & Laudic - Hear Me Out
21. Dylhen - Illuminate
22. Matador - Itajai
23. Three Drives - Sunset on Ibiza (BLR Remix)
24. Alan Fitzpatrick - Hold the Ripper
25. Anske - The Light in You
26. Attila Syah & ENZO - Yorkesia
27. Adam Beyer & Bart Skils - Your Mind (Artento Divini's Festival Edge)
28. Paul Oakenfold & Jam El Mar - Lost in the Moment
29. Davey Asprey - Azile
30. Markus Schulz & Emma Hewitt - Safe from Harm (Markus Schulz In Bloom Mix)
31. Travel - Bulgarian (Binary Finary Remix)
32. Dennis Sheperd & Bjorn Akesson - Memoria
Другие похожие новости:
Информация
Комментировать статьи на нашем сайте возможно только в течении 365 дней со дня публикации.