Markus Schulz & Solarstone - Global DJ Broadcast (2018-08-09)
1
Категория:
Markus Schulz
|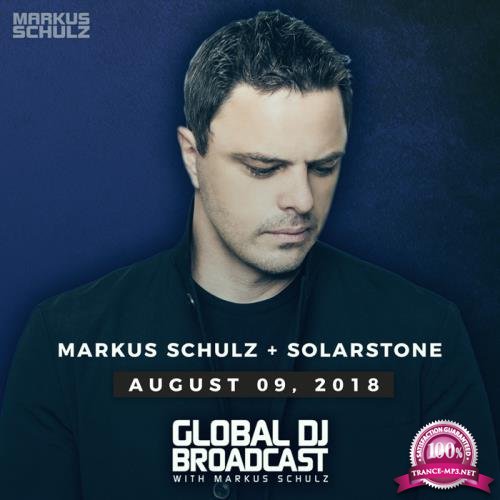 World Tour time again on Global DJ Broadcast, and in the height of the summer season, we come live to you from the biggest show of them all - the massive Tomorrowland festival in Boom, Belgium. Markus Schulz was privileged to play across both weekends - on the Trance Energy stage from weekend one, and this on the Sunday of weekend two. We bring you the action direct from the mainstage, with Markus performing the now traditional Daybreak Session. Starting the day and building things up... from nothing at all.

The festival action continues for Markus this weekend, live from the Untold Festival in Cluj, Romania on Friday; before making the trip across the Atlantic for the VELD Festival in Toronto on Sunday.

If you have enjoyed Markus' work on the Global DJ Broadcast this year, as well as his singles Safe from Harm and Calling for Love, and his In Search of Sunrise 14 CD, please take a moment to support him in the annual DJ Mag Top 100 poll at vote.markusschulz.com. Many thanks.
Artist
:Markus Schulz
Title
: Markus Schulz & Solarstone - Global DJ Broadcast (2018-08-09)
Genre
: Trance
Year
:2018
Tracks
: 01 (no *.cue)
Time
: 120 Min
Format
:mp3, mixed
Quality
:320kbps | 44.1 kHz | Stereo
Size
: 275 MB
Markus Schulz

01. Markus Schulz featuring Sebu (Capital Cities) - Upon My Shoulders (Markus Schulz Festival Mix)
02. Artento Divini - Mangrove [Global Selection]
03. Dylhen - Illuminate
04. Giuseppe Ottaviani featuring Tricia McTeague - Loneliest Night (Tenishia Remix)
05. Rank 1 - L.E.D. There Be Light (Cosmic Gate Remix)
06. Aly & Fila - In Your Memory (Lostly Remix)
07. Marcus Santoro - Polaroid
08. Arkham Knights - Into the Fire
09. Tastexperience - Highlander (Daniel Wanrooy Remix)
10. Dennis Sheperd & Bjorn Akesson - Memoria
11. Above & Beyond featuring Zoe Johnston - Always (Above & Beyond Club Mix)
12. Darren Tate - Timeless
13. Davey Asprey - Azile
14. Paul Oakenfold & Jam El Mar - Lost in the Moment
15. Ferry Corsten & Jordan Suckley - Rosetta
16. Duderstadt & Kirsty Hawkshaw - Beatitude (Duderstadt Uplifting Mashup) [Classic of the Week]
Solarstone

01. Solarstone & Thea Riley - I Want You Here (Club Mix)
02. Jam & Spoon - Odyssey to Anyoona (Scott Bond & Charlie Walker Rebooted Remix)
03. David Forbes, Suzanne Chesterton & Richard Lowe - Orion
04. Neil Bamford - They Are There
05. Factor B - Only We Know
Back with Markus Schulz

17. Andre Sobota - Missing Line
18. Jeremy Olander vs. Kamaliza - Zanzibar (Sthlm Edit)
19. Giuseppe Ottaviani - Primavera (Henrik Zuberstein Remix)
20. Enlusion & Alex Morelli - Prometheus
21. Anske - The Light in You
22. Mark Sixma - Sphere
23. Yuri Kane - Right Back (Solis & Sean Truby Remix)
24. Robert Nickson - It's Always You
Другие похожие новости:
Информация
Комментировать статьи на нашем сайте возможно только в течении 365 дней со дня публикации.