Ruben de Ronde - The Sound of Holland 365 (2018-04-04)
0
Категория:
Другие Trance радиошоу
|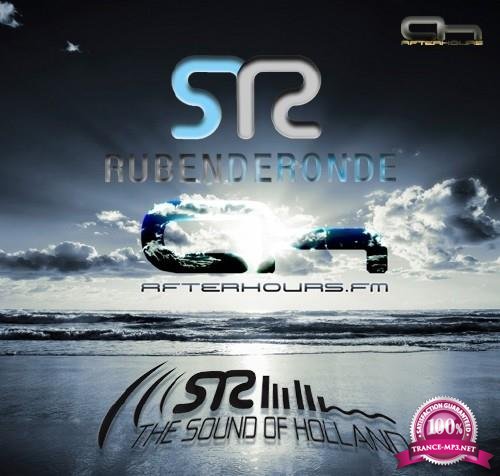 Walking the fine line of trance, house and progressive, we find Dutch DJ and producer Ruben de Ronde right in the middle of all things. No borders can stop this talent from touching the very edge of different styles, from the trancy 'Forever In Our Hearts' to the deeper, arousing progressive 'Grands Boulevards' and big room tech-track 'Stoer'.
Artist
:Ruben de Ronde
Title
: Ruben de Ronde - The Sound of Holland 365 (2018-04-04)
Genre
: Trance, Progressive, Uplifting Trance
Year
:2018
Tracks
: 01 (no *.cue)
Time
: 60 Min
Format
:mp3, mixed
Quality
:320kbps | 44.1 kHz | Stereo
Size
: 137 MB
01. Kastis Torrau - Clock [Click Records]
02. Budakid & Jonas Saalbach - Nautique (Petar Dundov Remix) [Days Like Nights]
03. DJFM - Halo (Noel Sanger Remix) [Dissident]
04. Martin Merkel - Seelenfarben [Platipus]
05. A.M.R. - One Man Island [Silk]
06. BLR - Sanya [Spinnin]
07. PHALGUNA SOMRAJ - Fluorescence (Blablak Remix) [Zypher India]
08. Andre Sobota - Continuum [Colorized]
09. 4 Dizharmonia - Devir (Danito & Athina Remix) [Movement Music]
10. Quivver - A Higher State [Electronic Elements]
11. Lio Q - 3005 (RPO Remix) [RPO Records]
12. Ellez Ria pres. Arkham - Freedom Light [FSOE Parallels]
13. Above & Beyond feat. Justine Suissa - Cold Feet [Anjunabeats]
14. Above & Beyond feat. Richard Bedford vs Orjan Nilsen - Hi There Northern Soul (Andrew Suba Mashup)
15. RUBEN'S REPLAY: Estiva X Ruben de Ronde - Rainbow [Statement]
Другие похожие новости:
Информация
Комментировать статьи на нашем сайте возможно только в течении 365 дней со дня публикации.