Ruben de Ronde - The Sound of Holland 372 (2018-06-01)
0
Категория:
Другие Trance радиошоу
|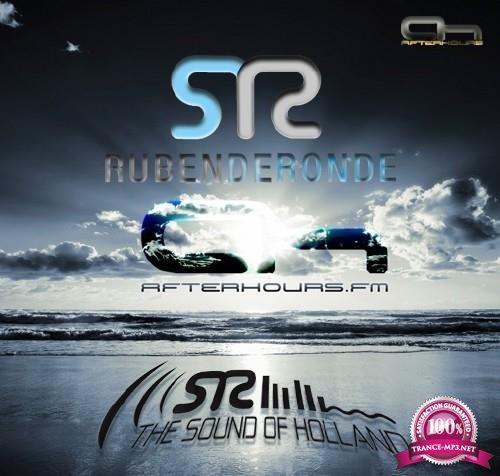 Walking the fine line of trance, house and progressive, we find Dutch DJ and producer Ruben de Ronde right in the middle of all things. No borders can stop this talent from touching the very edge of different styles, from the trancy 'Forever In Our Hearts' to the deeper, arousing progressive 'Grands Boulevards' and big room tech-track 'Stoer'.
Artist
:Ruben de Ronde
Title
: Ruben de Ronde - The Sound of Holland 372 (2018-06-01)
Genre
: Trance, Progressive, Uplifting Trance
Year
:2018
Tracks
: 01 (no *.cue)
Time
: 60 Min
Format
:mp3, mixed
Quality
:320kbps | 44.1 kHz | Stereo
Size
: 137 MB
01. Juan - Naata [Hosted]
02. What So Not feat. Winona Oak - Beautiful (Kaz James Remix) [Ninja Tunes]
03. York - The Awakening 2018 [Armada]
04. Clameres - Soundwalker [Colorized]
05. Klunsh - Kubark [Timeless Moment]
06. Matt Fax pres. Matters - Moves [Colorized]
07. RUBEN'S REPLAY: BT - Flaming June (Pico Boulevard Remix)
08. Dezza - Law of Attraction [Zero Three]
09. Formel feat. MILA - Hide & Seek (SASCH BBC & Caspar Remix) [Manual Music]
10. Samuel Dezus - Sixty Nine Ways (Tvardovsky Remix) [Global Underground]
11. Cid Inc. - From Within [Replug]
12. Bluum - Rodea [FSOE UV]
13. Les - Conspiracy [Alter Ego]
14. Farius - Waiting (For You) [Zero Three]
15. Ruben de Ronde X Rodg X Louise Rademakers - Riptide (Solid Stone Remix) [Statement!]
Другие похожие новости:
Информация
Посетители, находящиеся в группе Гости, не могут оставлять комментарии к данной публикации.