Ruben de Ronde - The Sound of Holland 357 (2018-02-05)
0
Категория:
Другие Trance радиошоу
|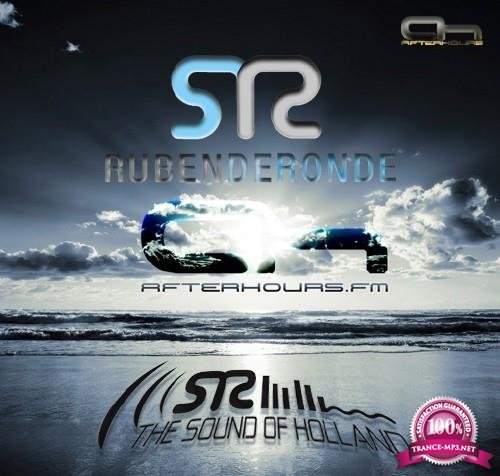 Walking the fine line of trance, house and progressive, we find Dutch DJ and producer Ruben de Ronde right in the middle of all things. No borders can stop this talent from touching the very edge of different styles, from the trancy 'Forever In Our Hearts' to the deeper, arousing progressive 'Grands Boulevards' and big room tech-track 'Stoer'.
Artist
:Ruben de Ronde
Title
: Ruben de Ronde - The Sound of Holland 357 (2018-02-05)
Genre
: Trance, Progressive, Uplifting Trance
Year
:2018
Tracks
: 01 (no *.cue)
Time
: 60 Min
Format
:mp3, mixed
Quality
:320kbps | 44.1 kHz | Stereo
Size
: 137 MB
01. Paul Angelo & Don Argento - Sign of Erevos [Soundteller]
02. Trentemoller - Moan (Dorfler Escape Mix)
03. Another Ambtion - Good Morning Mr. Spaceman [Macarize]
04. GAR, Rogier feat. Hidden Tigress - Dreaming Of You (Magnetic Brothers Remix) [PHW]
05. Virtual Self - Ghost Voices [Virtual Self]
06. Graumann - The Ants [FSOE UV]
07. Mi'chelle Renee - Lonely Star (Pacco & Rudy B Remix) [A.Muse]
08. Red Carpet - Alright (Kamilo Sanciemente & Golan Zocher Remix)
09. Sergio Salomone - Second Consequences (Paul Deep Remix) [Nube Music]
10. RUBEN'S REPLAY: Armin van Buuren feat. Vera Ostrova - What If (Matt Fax Vocal Mix) [Armind]
11. Alex Rusin & Reiklavik - Progresia (Sonabit Remix) [Slideways]
12. Mike Tohr & Steve Slight - ARUANDA [Soulful Techno]
13. TH_EN & Starkato - Native [Movement]
14. Peter Gabriel ft. Ane Brun - Don't Give Up (Dezza Bootleg)
15. BT - Yahweh [Armind]
16. Solarstone - Seven Cities (Paul Hamilton Club Edit)
17. PROFF - Innervate [Silk Music]
18. Ruben de Ronde & Cari - When I Fall [Statement!] ]
Другие похожие новости:
Информация
Комментировать статьи на нашем сайте возможно только в течении 365 дней со дня публикации.