Armada Night & Jyra - Armada Night Radio 094 (2016-03-08)
0
Категория:
Другие Trance радиошоу
|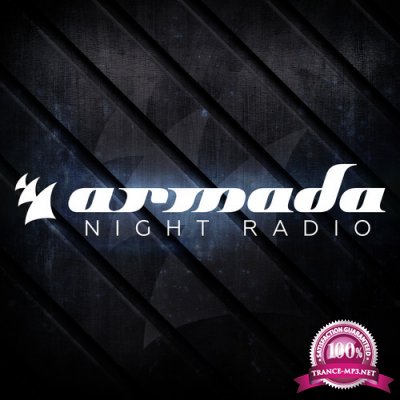 Welcome to Armada Music's very own radio show: 'Armada Night Radio'. The all-inclusive format spans a broad spectrum of genres, ranging from deep house to progressive trance - and everything in between! The magical hour starts with 30 minutes of Armada, showcasing the newest tunes from our various imprints. After this, we hand over the decks for 20 minutes for an exclusive guest mix by the greatest artists out there. We close the hour with three hot tracks from our Armada Stream 40. In short, 'Armada Night Radio' is your weekly doses of ecstatic enjoyment!
Artist:
Armada Night
Title:
Armada Night Radio
Source:
Radio
Style:
Trance, Progressive
Release date:
2016
Format:
mp3, mixed
Quality:
128bps | 44.1 kHz | Stereo
Tracks:
01 (no *.cue)
Playing Time:
60 min
Size:
55 MB
Tracklist:Armada Night Radio Mix
01 Bobby Puma feat. Katt Rockell - Deeper Than Love
02 TRU Concept feat. Romany - Show Me
03 Slave City feat. Rachel MW - Used To Be
04 Jerome Isma-Ae & Alastor - Floyd
05 THNK - Score (Extended Mix)
06 Same K - Vision Of Night (Extended Mix)
07 Elephante feat. Trouze & Damon Sharpe - Age Of Innocence (Hellberg Remix) 08 A-Peace feat. Drea Delacruz - Accelerate (DoubleV Remix)
08 DRYM - Wolf
09 Husman feat. Kelly Sweet - Atmosphere
JYRA Guest Mix
01 JYRA feat. Kye Sones - Mama Said
02 OVEE & Flatdisk - Don't Kill The Night
03 JYRA - The Sky
04 Hardwell feat I-Fan - Where Is Here now (Franky Rizardo Remix)
05 Vato Gonzalez & Mucky - Violet Nights
06 Chris Lake, Anna Lunoe - Stomper (rrotik Remix)
07 JYRA - Feelin' GoodLVNDSCAPE & Holland Park - Waterfalls
08 Mount & Nicolas Haelg - Something Good (Cropper Remix)
09 Calippo - Make it Through
10 ID - Sleep
11 Justin Bieber - Love Yourself (Chris Meid Remix)
12 The Weekend x Ember Island - Can't Feel My Face (Steve Void Remix)
Armada Stream 40
**Highest New Entry** Sultan + Shepard feat. Kreesha Turner - Bring Me Back (Futuristic Polar Bears Remix)
**Tune Of The Week** Gareth Emery feat. Wayward Daughter - Reckless
**1** Armin van Buuren feat. Kensington - Heading Up High
Другие похожие новости:
Информация
Комментировать статьи на нашем сайте возможно только в течении 365 дней со дня публикации.