Armada Night & Rodg - Armada Night Radio 086 (2016-01-12)
0
Категория:
Другие Trance радиошоу
|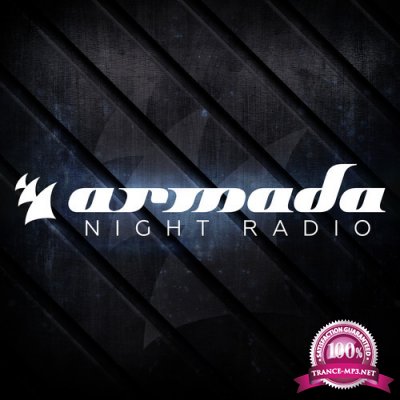 Welcome to Armada Music's very own radio show: 'Armada Night Radio'. The all-inclusive format spans a broad spectrum of genres, ranging from deep house to progressive trance - and everything in between! The magical hour starts with 30 minutes of Armada, showcasing the newest tunes from our various imprints. After this, we hand over the decks for 20 minutes for an exclusive guest mix by the greatest artists out there. We close the hour with three hot tracks from our Armada Stream 40. In short, 'Armada Night Radio' is your weekly doses of ecstatic enjoyment!
Artist:
Armada Night
Title:
Armada Night Radio
Source:
Radio
Style:
Trance, Progressive
Release date:
2016
Format:
mp3, mixed
Quality:
320bps | 44.1 kHz | Stereo
Tracks:
01 (no *.cue)
Playing Time:
60 min
Size:
137 MB
Tracklist:Armada Night Radio Mix
01. John Dahlback - Ain't You
02. Pablo Nouvelle feat. Sam Wills - I Will
03. Sebastien & Boy Tedson - Music In You
04. Roddy Reynaert – Further
05. Ruben de Ronde & LTN feat. Kimberly Hale - Moment Of Truth (Ruben de Ronde Mix)
06. Matt Nash - Rivers (I'll Take Care Of You)
07. Hugo Cantarra – Mercury
08. DRYM – Generation
09. Sean Murphy - Pi Xiu
10. Ruslan Radriges - Alteri
Rodg Guest Mix
01. Rodg - Heatwave
02. Rodg – Artefact
03. Rodg - Goldie
04. Rodg - Delta
05. Ruben de Ronde & Rodg - Steampunk
Armada Stream 40 Top 3
01. #HIGHEST NEW ENTRY MOWE & Daniel Nitt - Lovers Friends
02. #TUNE OF THE WEEK Lifelike & Kris Menace - Discopolis 2.0 (Eelke Kleijn Remix)s
03. #1 Armin van Buuren feat. Cimo Frankel - Strong Ones
Другие похожие новости:
Информация
Комментировать статьи на нашем сайте возможно только в течении 365 дней со дня публикации.