Matt Darey - Nocturnal Sunshine 183 (26-11-2011)
0
Категория:
Matt Darey
|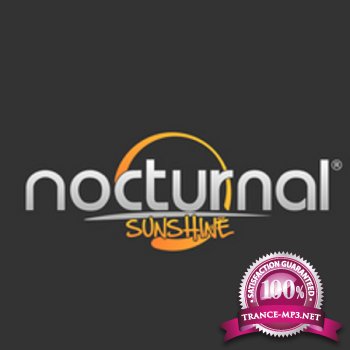 Style: House, Progressive House
DJ: Matt Darey
Title: Nocturnal Sunshine 183
Date: 26-11-2011
Quality: 320 kbps
Size: 138 mb
01. Grum - Go Back (Le Castle Vania remix) [Always Never]
02. Red The Dog - I Can See You Can, You See Me (Mr Miyagi remix) [Hundehaus]
03. Tim Healey ft. TC - Out Of Control [Big & Dirty]
04. Flash Republic - Star (Thomas Gold remix) [Sound Division]
05. Spencer & Hill - Housebeat [Tiger]
06. Uwe Worlitzer - Fly With Me [Kill For This]
07. Walter Meego - Through A Keyhole (Le Castle Vania remix) [Always Never]
08. Daft Punk - Human After All (SebastiAn remix) [Ed Banger]
09. Boys Noize - Oh! (A-Trak remix) [Boys Noize]
10. Slyde - Frequency (NAPT remix) [Finger Lickin' Records]
11. Dirty Funker - Cyanide [Spirit]
12. Andy Caldwell ft. Gramma Funk - Funk Nasty (Wolfgang Gartner remix) [UNO]
13. The Angry Kids vs. Bob Marley - Mr. Brown (Dylan Rhymes mix) [Big In Ibiza]
Другие похожие новости:
Информация
Комментировать статьи на нашем сайте возможно только в течении 365 дней со дня публикации.