Matt Darey - Nocturnal Sunshine 170 (24-08-2011)
0
Категория:
Matt Darey
|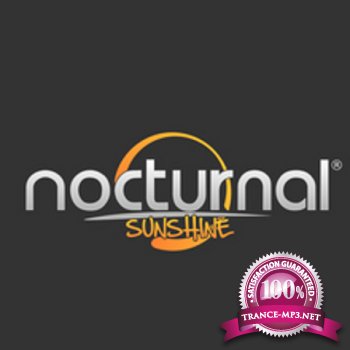 Style: House, Progressive House
DJ: Matt Darey
Title: Nocturnal Sunshine 170
Date: 24-08-2011
Quality: 320 kbps
Size: 139 mb
Tracklist:
01. Avicii & Sebastien Drums vs. Funkerman - Speed Up Snus (Patrick Hagenaar mash up)
02. Michael Cassette - Through The Windows (Marcus Maison remix) [Anjunabeats]
03. Cramp - RU116 (Tritonal remix) [Anjunabeats]
04. Mason ft. Aqualung - Little Angel (original) [Animal Language]
05. Andrew Bayer - Counting The Points (сlub mix) [Madeche Sound]
**Nocturnal Sunshine #1 with Marcie**
06. Kaskade ft. Mindy Gledhill - Eyes (extended mix) [Ultra]
07. Sasha - Xpander (Funkagenda remix) [Deconstruction]
08. Manufactured Superstars ft. Scarlett Quinn - Take Me Over (Ferry Corsten fix) [Magik Muzik]
09. Moonbeam pres. Illuminant For Fancy ft. Pryce Oliver - No Regrets (radio mix) [Moonbeam Digital]
10. Sunsvision - Rainy Moments (Chad Hardcastle remix) [Unearthed Subliminal]
11. Masoud ft. Hannah Ray - Here We Go (Faruk Sabancis Sunshine mix) [AVA]
12. Sami Saari & Timo Juuti - Come To Me (Roisto remix) [Wicked Recordings]
13. Sidney Samson - Blasted (Ferry Corsten remix) [RockTheHouze]
**Flashback track**
14. Armin van Buuren ft. Gabriel & Dresden - Zocalo [Armada]
Другие похожие новости:
Информация
Комментировать статьи на нашем сайте возможно только в течении 365 дней со дня публикации.