Ruben de Ronde - The Sound of Holland 376 (2018-08-10)
0
Категория:
Другие Trance радиошоу
|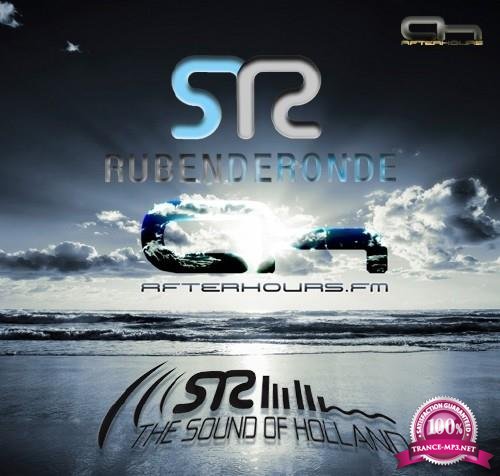 Walking the fine line of trance, house and progressive, we find Dutch DJ and producer Ruben de Ronde right in the middle of all things. No borders can stop this talent from touching the very edge of different styles, from the trancy 'Forever In Our Hearts' to the deeper, arousing progressive 'Grands Boulevards' and big room tech-track 'Stoer'.
Artist
:Ruben de Ronde
Title
: Ruben de Ronde - The Sound of Holland 376 (2018-08-10)
Genre
: Trance, Progressive, Uplifting Trance
Year
:2018
Tracks
: 01 (no *.cue)
Time
: 60 Min
Format
:mp3, mixed
Quality
:320kbps | 44.1 kHz | Stereo
Size
: 137 MB
01. Road Kahan - One Last Time [Armada Chill]
02. Matt Fax feat. Mike Schmid - Close 2 U (Anden Remix) [Enhanced]
03. SEQU3L - Jelly Bell [Movement Recordings]
04. Anden - Light [ZeroThree]
05. Rufus Du Sol - No Place [Warners]
06. Awaiting Southern Son (Joe Napoli Bootleg) [ICONYC]
07. Lily Pita - Phenomenon (Andy King Remix)
08. Dylhen - Illuminate [Coldharbour]
09. Three Drives - Greece 2000 (THNK Remix) [Armada]
10. Matt Fax - Synopia (Matters Remix) [Enhanced]
11. Maor Levi - Vintage [Armada]
12. Armin van Buuren feat. Susana - Shivers (ALPHA 9 Remix) [Armind]
13. Elevven & JES - Heartbeat [Statement!]
14. Marcus Santoro - Polaroid [Statement!]
Другие похожие новости:
Информация
Посетители, находящиеся в группе Гости, не могут оставлять комментарии к данной публикации.