Ruben de Ronde - The Sound of Holland 364 (2018-03-28)
0
Категория:
Другие Trance радиошоу
|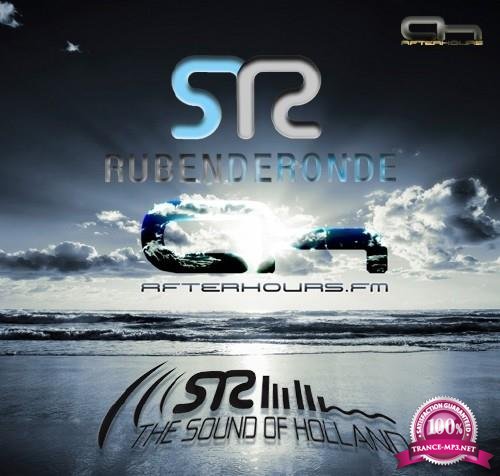 Walking the fine line of trance, house and progressive, we find Dutch DJ and producer Ruben de Ronde right in the middle of all things. No borders can stop this talent from touching the very edge of different styles, from the trancy 'Forever In Our Hearts' to the deeper, arousing progressive 'Grands Boulevards' and big room tech-track 'Stoer'.
Artist
:Ruben de Ronde
Title
: Ruben de Ronde - The Sound of Holland 364 (2018-03-28)
Genre
: Trance, Progressive, Uplifting Trance
Year
:2018
Tracks
: 01 (no *.cue)
Time
: 60 Min
Format
:mp3, mixed
Quality
:320kbps | 44.1 kHz | Stereo
Size
: 137 MB
01. Massive Attack - Teardrop (Mees Salome Fifth On Acid Remix)
02. Basil O'Glue - Time To Flee (Tencode Remix) [Saturate]
03. Phonic Soupe - Drive On Fears [Dear Deer]
04. Fon.Leman - Not Here [Intricate]
05. London Grammar - Rooting For You (Robero Remix)
06. Yana Heinstein - Miss Kitano (Pacco & Rudy B's Serotonin Remix) [Lifetime]
07. Mike'd - Out Of Control (Max Cue Remix) [Cherom]
08. Mauro Basso - Osiris [Dino Audio]
09. Kamilo Sanclemente & Golan Zocher fat. Velveta - My Shelter (Version 2) [MNL]
10. TH_EN & Starkato - Rina [Movement]
11. Blue Cell - Depeche Me (Pacco & Rudy B Remix) [BC2]
12. A.M.R. - Orchids [Silk Music]
13. The Thrillseekers - In These Arms (Gundamea Remix) [FSOE]
14. DJ Zombi - Lovely (Dousk Remix) [Beat Boutique]
15. Estiva X Ruben de Ronde - Rainbow [Statement!]
16. RUBEN'S REPLAY: The 1975 - Somebody Else (Kolonie Remix)
Другие похожие новости:
Информация
Комментировать статьи на нашем сайте возможно только в течении 365 дней со дня публикации.