Markus Schulz - Global DJ Broadcast (2018-02-01)
0
Категория:
Markus Schulz
|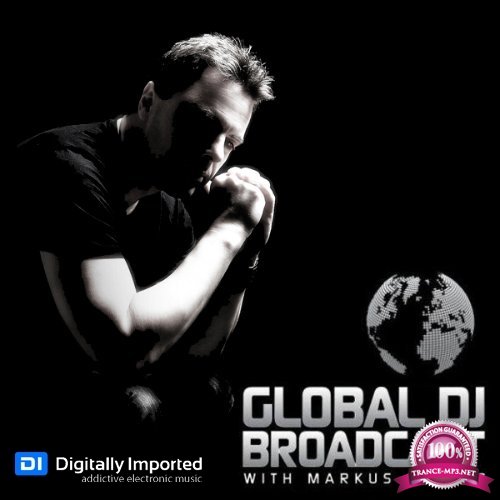 Welcome to the first World Tour edition of the Global DJ Broadcast for 2018, where each month Markus Schulz brings you a slice of his sounds in the live environment, featuring some of the world's most famous clubs and events.

For the first of the year, we take you back to New Year's Eve, and for the third time, Markus held fort all night long at the legendary Avalon nigthclub in Los Angeles, playing open to close for eleven hours. The midnight festivities have taken place and we are deep into the night as we pick up the action.

Hope you enjoy the set, and Markus will return next week with a fresh two hour studio edition. If you missed out on the Classics Showcase, New Year's Rehab or Year in Review editions, you can grab them all to keep by subscribing.
Artist
:Markus Schulz
Title
: Markus Schulz - Global DJ Broadcast (2018-02-01)
Genre
: Trance
Year
:2018
Tracks
: 01 (no *.cue)
Time
: 120 Min
Format
:mp3, mixed
Quality
:320kbps | 44.1 kHz | Stereo
Size
: 274 MB
01. Elevation presents Elara - Meridian [World Premiere]
02. Markus Schulz presents Dakota - Cafe Del Mar
03. Stoneface & Terminal - Covenant
04. Giuseppe Ottaviani - Till the Sunrise [Global Selection]
05. Dark Matter - Future Sight
06. Above & Beyond featuring Justine Suissa - Naked
07. Solarstone & Scott Bond - Red Line Highway (Factor B's Back to the Future Remix)
08. Lostly - Away
09. Arkham Knights - Existence
10. First State featuring Sarah Howells - Brave (Andy Moor Remix)
11. Markus Schulz presents Dakota - Searching [World Premiere]
12. Dave Neven - Meraki
13. Libra presents Taylor - Anomaly [Calling Your Name] (Markus Schulz Remix) [World Premiere]
14. Lemon & Einar K - Anticipation [Classic of the Week]
15. Affkt - Red Crocanti
16. Jerome Isma-Ae & Tone Depth - Bloodmoon
17. Ben Bohmer - After Earth
18. Eelke Kleijn - 8 Bit Era (Nick Warren & Nicolas Rada Remix)
19. Gabriel & Dresden featuring Jan Burton - You
20. Kyau & Albert vs. Genix - Mantis
21. Mark Sherry - Imbecile
22. Omnia & Alex Sonata - Titans
23. M.I.K.E. Push presents Overtone - The Sun Rises
24. Skylex - We Were
25. Nifra featuring Seri - Edge of Time (Artento Divini Remix) [World Premiere]
26. Bobina featuring Denise Rivera - Siente
27. Dan Dobson & Davey Asprey - Fantome
28. Johan Gielen - Souvenir
29. Markus Schulz presents Dakota - The Way it Is [World Premiere]
Другие похожие новости:
Информация
Комментировать статьи на нашем сайте возможно только в течении 365 дней со дня публикации.