Markus Schulz, Gabriel & Dresden - Global DJ Broadcast (2018-01-25)
1
Категория:
Markus Schulz
|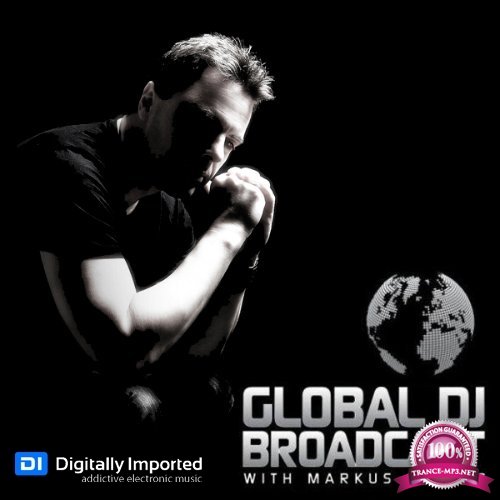 Welcome to the first World Tour edition of the Global DJ Broadcast for 2018, where each month Markus Schulz brings you a slice of his sounds in the live environment, featuring some of the world's most famous clubs and events.

For the first of the year, we take you back to New Year's Eve, and for the third time, Markus held fort all night long at the legendary Avalon nigthclub in Los Angeles, playing open to close for eleven hours. The midnight festivities have taken place and we are deep into the night as we pick up the action.

Hope you enjoy the set, and Markus will return next week with a fresh two hour studio edition. If you missed out on the Classics Showcase, New Year's Rehab or Year in Review editions, you can grab them all to keep by subscribing.
Artist
:Markus Schulz
Title
: Markus Schulz, Gabriel & Dresden - Global DJ Broadcast (2018-01-25)
Genre
: Trance
Year
:2018
Tracks
: 01 (no *.cue)
Time
: 120 Min
Format
:mp3, mixed
Quality
:320kbps | 44.1 kHz | Stereo
Size
: 279 MB
Markus Schulz

01. Dave Neven - Meraki [World Premiere]
02. The Thrillseekers with Stine Grove - How Will I Know (Club Mix)
03. Johan Gielen - Souvenir
04. Arkham Knights - Existence [Global Selection]
05. Markus Schulz presents Dakota - Future Shock
06. Lostly - Inwaves
07. Alex Di Stefano - My Shadow
08. Solarstone & Scott Bond - Red Line Highway (Factor B's Back to the Future Remix)
09. Markus Schulz - The New World (Davey Asprey Remix)
10. Dark Matter - Future Sight
11. Markus Schulz presents Dakota - Eve's Doorway
12. Super8 & Tab featuring Envy Monroe - True Love
13. Daniel Wanrooy - Highway 1
14. M.I.K.E. Push presents Overtone - The Sun Rises
15. Perry O'Neil - Wave Force [Classic of the Week]
Gabriel & Dresden

01. Gabriel & Dresden featuring Jan Burton - Waiting for Winter
02. Gabriel & Dresden - Jupiter
03. Motorcycle - As the Rush Comes (Gabriel & Dresden Sweeping Strings Mix)
04. Gabriel & Dresden featuring Sub Teal - I'm Not Like Everybody Else (Sam Mitcham Remix)
Back with Markus Schulz

16. Way Out West - Lullaby Horizon (Ben Bohmer Remix)
17. Siguiente Tecnologia & Space Motion - Get on the Bus
18. Another Ambition - Lost in the Village
19. Wellenrausch & Gai Barone - Heroes of Light (Jerome Isma-Ae & Alastor Remix)
20. Ferry Corsten & Eric Lumiere - Something to Believe In (Saad Ayub Remix)
21. DIM3NSION - Agarimo
22. Holbrook & SkyKeeper - From a Distance
23. Giuseppe Ottaviani - Till the Sunrise
Другие похожие новости:
Информация
Комментировать статьи на нашем сайте возможно только в течении 365 дней со дня публикации.