Ruben de Ronde - The Sound of Holland 356 (2018-01-30)
0
Категория:
Другие Trance радиошоу
|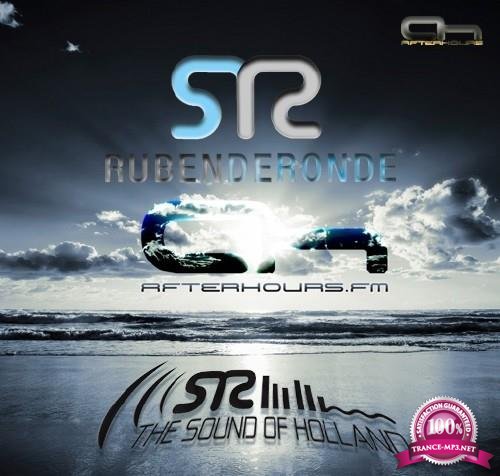 Walking the fine line of trance, house and progressive, we find Dutch DJ and producer Ruben de Ronde right in the middle of all things. No borders can stop this talent from touching the very edge of different styles, from the trancy 'Forever In Our Hearts' to the deeper, arousing progressive 'Grands Boulevards' and big room tech-track 'Stoer'.
Artist
:Ruben de Ronde
Title
: Ruben de Ronde - The Sound of Holland 356 (2018-01-30)
Genre
: Trance, Progressive, Uplifting Trance
Year
:2018
Tracks
: 01 (no *.cue)
Time
: 60 Min
Format
:mp3, mixed
Quality
:320kbps | 44.1 kHz | Stereo
Size
: 137 MB
01. Sound Quelle & Michael Mashkov - Zual [Statement!]
02. Jody Wisternoff feat. Hendrik Burkard - For All Time [Anjunadeep]
03. Lexer - Lost Tonight [Spinnin]
04. Vini Pistori - Ventania (Kapshul) [Bullfinch]
05. Alessandro Ciccheli - Miroir [Manual]
06. Mike Tohr - Winter Lakes [Soulful Techno]
07. Armin van Buuren feat. Vera Ostrova - What If (Matt Fax Vocal Mix) [Armada]
08. Alex Rusin & Reiklavik - Progresia [Slideways]
09. RUBEN'S REPLAY: Solee & Alyne - Elfen [Soulful Techno]
10. Sound Quelle & Michael Mashkov - Arffa [Statement!]
11. Fashion Victimz - Conga Conga [Movement]
12. Gians - Il Viaggio Di AnnaMaria [A Must Have]
13. Adam Sobiech - Give Me Your Love [Midnight Coast]
14. Serge Landa - Twilight (Cream & Deep Fog Remix) [Balkan Connection]
15. Another Ambition - Fall of Princes [Suffused Music]
16. Mcvinski - Perfect Travel [Silk]
17. Ruben de Ronde X Rodg - Little Drummer [Statement!]
Другие похожие новости:
Информация
Комментировать статьи на нашем сайте возможно только в течении 365 дней со дня публикации.