Ruben de Ronde - The Sound of Holland 355 (2018-01-22)
0
Категория:
Другие Trance радиошоу
|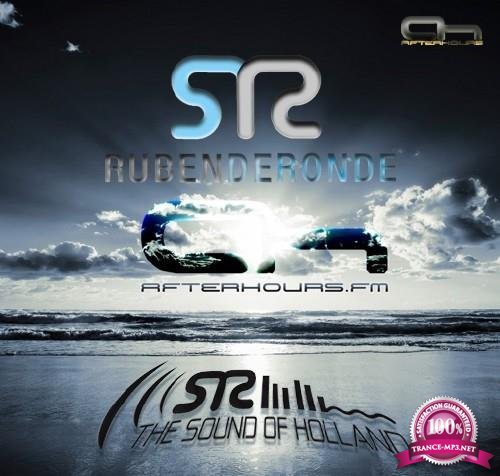 Walking the fine line of trance, house and progressive, we find Dutch DJ and producer Ruben de Ronde right in the middle of all things. No borders can stop this talent from touching the very edge of different styles, from the trancy 'Forever In Our Hearts' to the deeper, arousing progressive 'Grands Boulevards' and big room tech-track 'Stoer'.
Artist
:Ruben de Ronde
Title
: Ruben de Ronde - The Sound of Holland 355 (2018-01-22)
Genre
: Trance, Progressive, Uplifting Trance
Year
:2018
Tracks
: 01 (no *.cue)
Time
: 60 Min
Format
:mp3, mixed
Quality
:320kbps | 44.1 kHz | Stereo
Size
: 137 MB
01. Sergio Salomone - Second Consequences (Alex Araujo Remix) [Nube Music]
02. Mario Puccio - The Sun (Matias Chilano & Nicolas Gonzalez Remix) [Nube Music]
03. Blue Cell - Odyssee (Sillinder Remix) [Balkan Connection]
04. Stephan Bodzin - Singularity (Fake Mood & Mirida Edit)
05. Basil O'Glue - Astarte (Biologik Remix) [Saturate Audio]
06. Bob Memphis - Stars Above [Magic Island]
07. Bablak - Parnas [Springtube]
08. Dustin Nantais - Apathy [Manual]
09. Kamilo Sanclemente - Anthe (Matias Chilano Remix) [Soul Art]
10. Solee & Alyne - Elfen [Soulful Techno]
11. Can Durmus - Aura [Clinique]
12. Rolo Green & Jay Stephens - Sandbach (Rolo Green Remix) [Greenstone]
13. Andrew Rayel - Moments (Spencer Brown's Hypnotic Mix) [inHarmony]
14. eleven.five feat. Incognito Soul - Disguise (Mizard B Remix) [Silk]
15. Forniva - Salome (Pacco & Rudy B Remix) [A Must Have]
16. Lumisade - Let You Go [Statement!]
17. RUBEN'S REPLAY: Alpha 9 - You And I [Flashover]
Другие похожие новости:
Информация
Комментировать статьи на нашем сайте возможно только в течении 365 дней со дня публикации.