Ruben de Ronde - The Sound of Holland 353 (2018-01-09)
0
Категория:
Другие Trance радиошоу
|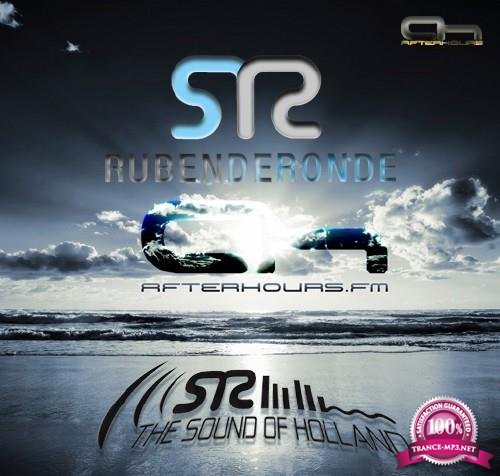 Walking the fine line of trance, house and progressive, we find Dutch DJ and producer Ruben de Ronde right in the middle of all things. No borders can stop this talent from touching the very edge of different styles, from the trancy 'Forever In Our Hearts' to the deeper, arousing progressive 'Grands Boulevards' and big room tech-track 'Stoer'.
Artist
:Ruben de Ronde
Title
: Ruben de Ronde - The Sound of Holland 353 (2018-01-09)
Genre
: Trance, Progressive, Uplifting Trance
Year
:2018
Tracks
: 01 (no *.cue)
Time
: 60 Min
Format
:mp3, mixed
Quality
:320kbps | 44.1 kHz | Stereo
Size
: 137 MB
01. Stas Drive - Apocrypha [Dear Deer]
02. Donatello - Ultraviolet [Dear Deer]
03. Andre Sobota - Out of Sight [ZeroThree]
04. Carlo Whale - +5st [Manual]
05. Jan Blomqvist - Winter Roads [Days Like Nights]
06. Eelke Kleijn - 8 Bit Era (Nick Warren & Nicolas Rada Remix) [Days Like Nights]
07. Anden - Sorensen [Colorized]
08. Nato Medrado - Small Room (Tinlicker Remix) [Electronic Elements]
09. D. Jameson - Adrienn The Mermaid (Pacco & Rudy B Remix) [Massive Harmony]
10. Aly & Fila and Paul Thomas - UV (Matan Caspi Remix) [FSOE UV]
11. Solarstone & John 00 Flemming - Hemispheres [Pure Trance]
12. Ruben de Ronde & Donata - Stand In My Way (Paul Hamilton Remix) [Statement!]
13. Gabriel & Dresden & Sub Teal - White Walls [Anjunabeats]
14. Lonya - The World That Disappears (Finnebassen Remix) [Selador]
15. Above & Beyond feat. Richard Bedford - Northern Soul (Spencer Brown Remix) [Anjunabeats]
16. Ruben de Ronde X Rodg - Pull A Lewie [Statement!]
Другие похожие новости:
Информация
Посетители, находящиеся в группе Гости, не могут оставлять комментарии к данной публикации.