Andi Durrant, Markus Schulz - Transmission Radio 088 (2016-10-26)
0
Категория:
Другие Trance радиошоу
|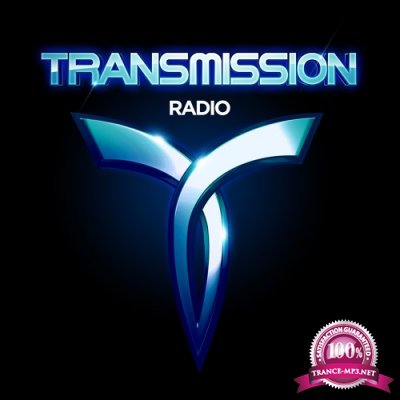 As the latest offspring, Transmission Radio sees the light of day. Every Wednesday we will bring you a new episode with the latest and greatest in trance and progressive music Planet Earth has to offer, including guest mixes (the Transmix), live sets, album specials and more. Transmission Radio is hosted by Andi Durrant and will be broadcasted every Wednesday at 18:00 CET on Digitally Imported (more stations will be added) You can engage, discuss, leave your feedback, and send questions or demo's through one of our social media channels or here on the website. Previous episodes you can re-listen on Spotify and a podcast of the show can be found on iTunes. Stand by and get ready to transform your home into a dance floor. Welcome to Transmission Radio.
Artist:
Andi Durrant
Title:
Transmission Radio
Source:
Radio
Style:
Trance, Progressive
Release date:
2016
Format:
mp3, mixed
Quality:
320kbps | 44.1 kHz | Stereo
Tracks:
01 (no *.cue)
Playing Time:
120 min
Size:
275 MB
Tracklist:
01. ID - ID
02. ID - ID
03. Somna & Diana Leah - Fell For You (Mike Saint-Jules Interstellar Mix) [AVA]
04. Alex Ender - Sunset Beast [FLASHOVER]
05. Farhad Mahdavi & Matt Bukowski - Distant [FLASHOVER]
06. Killick - Jeto [CREATE MUSIC]
07. Alex M.O.R.P.H. feat. Ana Criado - Sunset Boulevard [VANDIT]
08. Bigtopo & Omar Diaz - Eleven [GO ON AIR]
09. Craigo - The Great One [GO ON AIR]
10. David Newsum - Sand Dune [DISCOVER]
11. The Space Brothers & Mark Sherry - Let It Come (Darren Porter Remix) [OUTBURST]
12. Sied Van Riel feat. Jennifer Rene - The Reason [RIELISM]
13. Markus Schulz feat. Mia Koo - Summer Dream [COLDHARBOUR]
14. Ferry Corsten & Cosmic Gate - Event Horizon [FLASHOVER]
15. Andy Moor & Somna - Look Back [AVA]
16. Dan Thompson vs. Solis & Sean Truby - Aero [COLDHARBOUR]
17. Solid Stone & Jennifer Rene - Heart Call (Jerome Isma-Ae Remix) [COLDHARBOUR]
18. Anske - Starlight [COLDHARBOUR]
19. Markus Schulz - The Lost Oracle (Transmission 2016 Theme) [COLDHARBOUR]
20. Fisherman & Hawkins feat. Sir Adrian - Never The Same (Radion6 Remix) [COLDHARBOUR]
21. Kyau & Albert - Memory Lane [ANJUNABEATS]
22. Andrew Bayer - From The Past [ANJUNABEATS]
23. Dimension - Dopamina [FLASHOVER]
24. Nifra feat. Seri - Army Of Lights (DRYM Remix) [COLDHARBOUR]
25. Alter Future - Road To Nowhere [INTERSTATE]
26. Giuseppe Ottaviani - Aurora [BLACK HOLE]
27. Alex M.O.R.P.H. & Paul van Dyk - We Are [VANDIT]
28. Markus Schulz - Sestertius [COLDHARBOUR]
Другие похожие новости:
Информация
Комментировать статьи на нашем сайте возможно только в течении 365 дней со дня публикации.