Airwave - LCD Sessions 019 (2016-10-11)
0
Категория:
Другие Trance радиошоу
|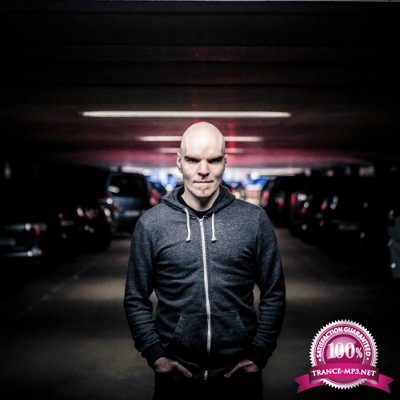 Airwaves sound was and still is prominent in the UK and Dutch trance scene and this has helped a host of today's top DJ's be where they are now. His infectious music spread further in 1999 to Germany, Italy and the world and now Airwave is a very popular name on the EDM scene with a huge, loyal fanbase.
Artist:
Airwave
Title:
LCD Sessions
Source:
Radio
Style:
Trance, Progressive
Release date:
2015
Format:
mp3, mixed
Quality:
320kbps | 44.1 kHz | Stereo
Tracks:
01 (no *.cue)
Playing Time:
123 min
Size:
276 MB
Tracklist:
01. Some Little Things Vlad Draculea (Original Mix)
02. DJ Paul & Niko Mayer Beadhead (Original Mix)
03. Matan Caspi Brain Storm (Original Mix)
04. Sohrab G. Ignorance Call (Original Mix)
05. Ezequiel Denenberg Moonset (Original Mix)
06. Kastis Torrau & Arnas D Take Over (Navid Mehr Remix)
07. DP-6 Borderline (Original Mix)
08. Arthur Galestian Dancing On Jupiter (Original Mix)
09. Christopher FaFa 05.20 AM (Original Mix)
10. Stan Kolev Breathless (Rise And Fall Remix)
11. Rick Pier O Neil Absolom (Part 1)
12. Ruslan Vashkevich Blind Man's Shine (Original Mix)
13. Platunoff Primavera (Jamie Baggotts Remix)
14. Blister 13.0 - Anfibia en agua marina
15. Haig & Raffi Waves Of Grain (Blufeld's Progenitor Remix)
16. Oto Kapanadze Straight To The Stars (Original Mix)
17. Satinka A Hopeful Dawn (Original Mix)
18. Solarstone Herald (Transwave Remix)
19. Serjan ISON (Original Mix)
20. Asteria Whaaat (Indecent Noise Remix)
21. Changes Atalanya (Original Mix)
22. Tasso Burning Angel (Estigma Remix)
Другие похожие новости:
Информация
Комментировать статьи на нашем сайте возможно только в течении 365 дней со дня публикации.