Armada Night & Gareth Emery - Armada Night Radio 100 (2016-04-19)
0
Категория:
Другие Trance радиошоу
|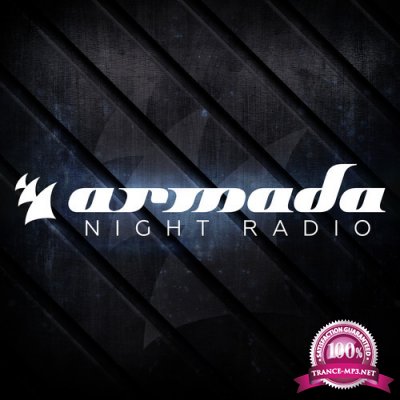 Welcome to Armada Music's very own radio show: 'Armada Night Radio'. The all-inclusive format spans a broad spectrum of genres, ranging from deep house to progressive trance - and everything in between! The magical hour starts with 30 minutes of Armada, showcasing the newest tunes from our various imprints. After this, we hand over the decks for 20 minutes for an exclusive guest mix by the greatest artists out there. We close the hour with three hot tracks from our Armada Stream 40. In short, 'Armada Night Radio' is your weekly doses of ecstatic enjoyment!
Artist:
Armada Night
Title:
Armada Night Radio
Source:
Radio
Style:
Trance, Progressive
Release date:
2016
Format:
mp3, mixed
Quality:
128bps | 44.1 kHz | Stereo
Tracks:
01 (no *.cue)
Playing Time:
60 min
Size:
55 MB
Tracklist:Armada Night Radio Mix
Androma - Kaya (Boy Kiss Girl Remix
HRRSN - Vegitate
Qulinez & Sex Panther - In My Arms
Noah Neiman & We Are Rome feat. Corey Ferrugia - Paradise Justin Prime - Insane
Sidney Samson feat. MC Roga - Ready For Action
Gareth Emery feat. Wayward Daughter - Reckless (Gareth Emery & Luke Bond Remix)
Ruben de Ronde & Rodg feat. Louise Rademakers - Leave A Light On
Crystal Lake & DJ Isaac - Pirates
Protoculture - Ulvetanna
Guest Mix: Gareth Emery
Gareth Emery feat. Wayward Daughter - Reckless
Boom Jinx feat. Aruna - Light As A Feather (Matt Fax Remix)
Christina Novelli Vs Lanos - Home
CVNT5 - CVNT5
Kyau & Albert - About The Sun
Armada Stream 40 Top 3
#HIGHEST NEW ENTRY Calvo feat. Gigi - Made For Us
#TUNE OF THE WEEK Neumodel feat. Sirius Trema - Dicaprio On Acid
#1 W&W - How Many
Другие похожие новости:
Информация
Комментировать статьи на нашем сайте возможно только в течении 365 дней со дня публикации.