Airwave - LCD Sessions 013 (2016-04-12)
0
Категория:
Другие Trance радиошоу
|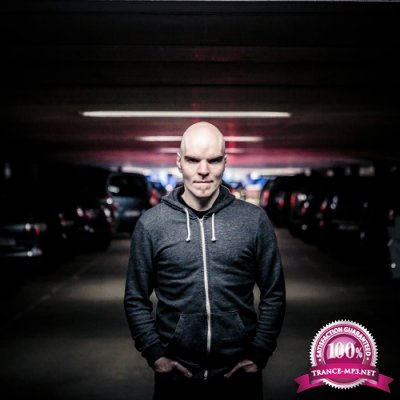 Airwaves sound was and still is prominent in the UK and Dutch trance scene and this has helped a host of today's top DJ's be where they are now. His infectious music spread further in 1999 to Germany, Italy and the world and now Airwave is a very popular name on the EDM scene with a huge, loyal fanbase.
Artist:
Airwave
Title:
LCD Sessions
Source:
Radio
Style:
Trance, Progressive
Release date:
2015
Format:
mp3, mixed
Quality:
320kbps | 44.1 kHz | Stereo
Tracks:
01 (no *.cue)
Playing Time:
123 min
Size:
280 MB
Tracklist:
01. LCD Sessions turns 1! This Thirteenth episode is packed with exciting new and upcoming releases. A big chunk of the playlist is taken by Psy-Progressive this month and fans will for sure love this one.
02. Wellenrausch Die Maschine In Mir
03. Phi Phi Breaking Danger (Original Mix)
04. Yuriy From Russia She Is My Sun (Original Mix)
05. Nipocra The Thin Blue Line (Original Mix)
06. Rise and Fall Imagination (Jamie Baggotts Remix)
07. Latin Intelligent Deeply (Original Mix )
08. John 00 Fleming Chemical Equilibrium (Subandrio's 'Global Mission' Remix)
09. Daniel Lesden Surreal (Part 1)
10. Louis Irvine Time Bomb (Original Mix)
11. The Digital Blonde Two Angels Flying (Original Mix)
12. Max Graham Amnesia (Original Mix)
13. Tim Bourne Le Catedral (Original Mix)
14. Audio Noir 4Ev3r (Original Mix)
15. Nick Sentience - ID
16. Airwave vs Michael & Levan and Stiven Rivic - A Simple Day (John Dopping Remix)
17. Pablo Schugt Psychedelic Vision (Original Mix)
18. Daniel Lesden Surreal (Part 2)
19. Jens Jakob Sphere (Original Mix)
20. Liquid Sound Spoznaja (Original Mix)
21. Manifestor The Journey (Merlin's Apprentice Remix)
22. Reverse Ultima (Magnus Remix)
23. Christopher Lawrence Banshee (Lostly Remix)
Другие похожие новости:
Информация
Комментировать статьи на нашем сайте возможно только в течении 365 дней со дня публикации.