Lange - Create 034 (2016-04-06)
0
Категория:
Другие Trance радиошоу
|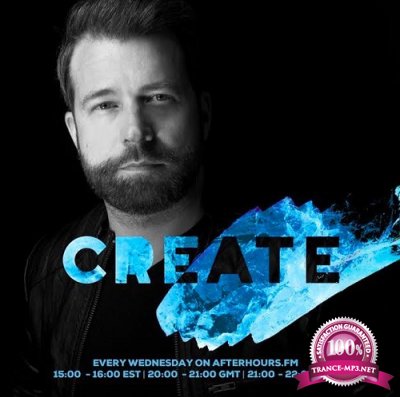 Lange is recognized as one of the most influential dance artists of the past decade; a DJ who has remained at the forefront of the scene throughout his career and a producer that continues to push all boundaries. After an exhausting list of achievements, counting among them 20 UK top 40s, featuring on a film soundtrack, and remixing mainstream artists such as The Pet Shop Boys and Faithless, Lange remains one of the world's leading EDM producers.
Artist:
Lange
Title:
Create
Source:
Radio
Style:
Trance, Progressive
Release date:
2016
Format:
mp3, mixed
Quality:
192kbps | 44.1 kHz | Stereo
Tracks:
01 (no *.cue)
Playing Time:
60 min
Size:
82 MB
Tracklist:
01. Orjan Nilsen - So Long Radio (Protoculture Remix) [In My Opinion]
02. Gordey Tsukanov - Prediction (Danilo Ercole Remix) [Addicitve Sounds]
03. David Forbes - Questions Must Be Asked (Rodrigo Deem Remix) [Armada Captivating]
04. Abhishek Y2V - The Myst (Extended Mix) [Excelsior]
05. Abel Ramos - Come Together [Zero Three]
06. RAM - Heartfelt (Alex Di Stefano Remix) [ITWT]
07. Stuart Ferguson - M.E.F. [Create Music]
08. Monoverse & Orsa - Empyrea [Lange Recordings]
09. Iversoon & Alex Daf - Atom [Create Music]
10. Cosmic Gate - So Get Up (Alex Di Stefano Remix) [Wake Your Mind]
11. Airscape vs Peetu S - Pianomatic (Peetu S Mix) [High Contrast]
12. Dan Dobson - Docile [Lange Recordings]
13. Corti Organ with Sun & Set - Catch The Beauty (Sun & Set Primetime Mix) [Vandit Records]
14. Tiesto - Traffic (Richard Durand Remix) [Magik Muzik]
Другие похожие новости:
Информация
Комментировать статьи на нашем сайте возможно только в течении 365 дней со дня публикации.