Armada Night & Twax - Armada Night Radio 097 (2016-03-29)
0
Категория:
Другие Trance радиошоу
|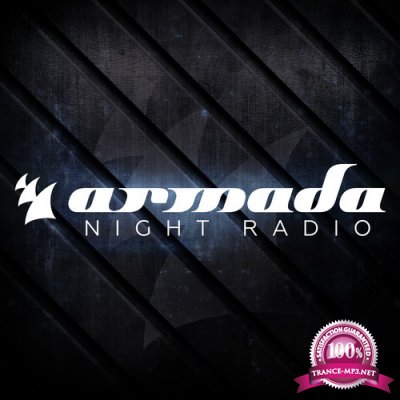 Welcome to Armada Music's very own radio show: 'Armada Night Radio'. The all-inclusive format spans a broad spectrum of genres, ranging from deep house to progressive trance - and everything in between! The magical hour starts with 30 minutes of Armada, showcasing the newest tunes from our various imprints. After this, we hand over the decks for 20 minutes for an exclusive guest mix by the greatest artists out there. We close the hour with three hot tracks from our Armada Stream 40. In short, 'Armada Night Radio' is your weekly doses of ecstatic enjoyment!
Artist:
Armada Night
Title:
Armada Night Radio
Source:
Radio
Style:
Trance, Progressive
Release date:
2016
Format:
mp3, mixed
Quality:
128bps | 44.1 kHz | Stereo
Tracks:
01 (no *.cue)
Playing Time:
60 min
Size:
55 MB
Tracklist:
01 Cimo Frankel - Too Much In Love (Groozm Remix)
02 Gabriel & Castellon With Robin S - Back To You
03 Jus Jack - Stargazing (Mapa Remix)
04 Going Deeper feat. Joshua Khane - Breathin
05 THNK & Melvin Spix - Detroit
06 Dave Winnel - Back To The Sound
07 Calvo feat. Gigi - Made For Us
08 Hal Stucker - Moda
09 David Forbes - Question Must Be Asked (Rodrigo Deem Remix)
10 David Gravell - Stay Awake
Guest Mix: Twax
11 Twax feat. Solomina - Tom's Diner
12 INSTRUM feat. Somni - Night Rolls
13 Achtabahn feat. Beady - Like a New Love
14 Vijay & Sofia Zlatko feat. Alexia - Globe Trotter
15 Bobby Puma feat. Katt Rockell - Deeper Than Love
16 Remy Cooper - Keep Running
17 Kav Verhouzer & De Hofnar - Forget Who We Are
18 Twax feat. Solomina - Movin On
19 TRU Concept feat. Romany - Show Me
Armada Stream 40 Top 3
20 #HIGHEST NEW ENTRY W&W - How Many
21 #TUNE OF THE WEEK Seizo - Oh Baby
22 #1 MOUNT & Nicolas Haelg - Something Good
Другие похожие новости:
Информация
Комментировать статьи на нашем сайте возможно только в течении 365 дней со дня публикации.