Hedkandi Radio Show With Mark Doyle: Week #18 (2021-05-01)
0
Категория:
Другие Trance радиошоу
|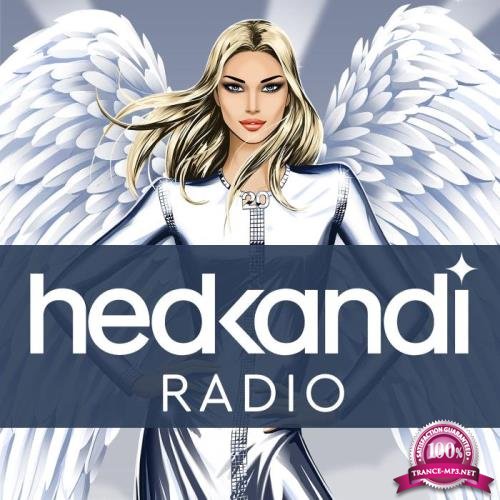 Artist
:Hedkandi
Title
: Hedkandi Radio Show With Mark Doyle: Week #18 (2021-05-01)
Genre
: Disco, Nu-Disco, Dance, Pop
Year
:2021
Tracks
: 01 (no *.cue)
Time
: 120 Min
Format
:mp3, mixed
Quality
:320kbps | 44.1 kHz | Stereo
Size
: 274 MB
01. Not My Girl (Yuksek Remix)-Ishi-Promo
02. Cathedrals (Jamie 3:26? Extended Ballroom Version)-D.C. LaRue-Faith
03. Midas Touch (Supermini Extended Reconstruction)-Supermini & Frankie Romano-Tinted
04. Don't Complain - Mannix & VillaLife Laid Back Disco Vocal Mix-Max Doblhoff ft. Betty Semper-Midnight Riot
05. How The Hell You Make A Man (Richard Earnshaw Club Revision)-Scooby Jones-Ridney
06. (I Know) I'm Losing You (Dr Packer Extended Remix)-Yass & DJ Fudge-Big Love
07. Love Reaction (Club Mix)-Mark Picchiotti feat Suzanne Palmer-Nervous
08. Something (Mousse T's Funky Shizzle Mix)-Matthias Heilbronn and Monique Bingham-Peppermint
09. We Are One Birdee Remix -Super Disco Club-Vicious
10. From East To West (Mr. Root 54 Mix)-Voyage-Promo
11. Everything (Club Mix)-DJ Meme & Double Dee-Groove Culture
12. The Riddle (Yuksek Remix)-Silly Boy Blue-Promo
13. Back Tonight (Aeroplane Extended Remix)-Miguel Migs ft Martin Luther-Soufuric
14. Sweet Talk - Extended Mix-Mark Brickman & Yam Who? feat Suki Soul-Midnight Riot
15. Love If You Need It (Mousse T.'s Ext Classic Shizzle)-Horse Meat Disco ft Fi McCluskey-Glitterbox
16. Everything's Gonna Be Alright (Ext Mix)-Mark Knight & Beverley Knight (feat. London Community Gospel Choir)-Toolroom
17. No Sleep (Louis La Roche Remix)-Crooked Colours-Sweat It Out
18. In Love With You (Alan Braxe Remix ft. Romuald)-The Paradise-Vulture
19. Come Together (Ext Mix)-Mattei & Omich x Jinadu-Milk N Sugar
20. Ride This Sound [Oliver Dollar Remix]-Riva Starr-Sweat It Out
21. Downtown (Extended Mix)-Honey Dijon ft Annette Bowen & Nikki-O-Classic
22. Ain't No Need To Hide (Sam Divine Extended Mix)-Sandy B-Champion
23. Closer (Extended Mix)-Flashmob-Toolroom
24. Love Terminator (StoneBridge & Lil' Joey Ext VIP Mix)-StoneBridge & Crystal Waters-Stonyboy
Другие похожие новости:
Информация
Посетители, находящиеся в группе Гости, не могут оставлять комментарии к данной публикации.