Andrew Rayel - Find Your Harmony Radioshow 198 (2020-03-25)
0
Категория:
Другие Trance радиошоу
|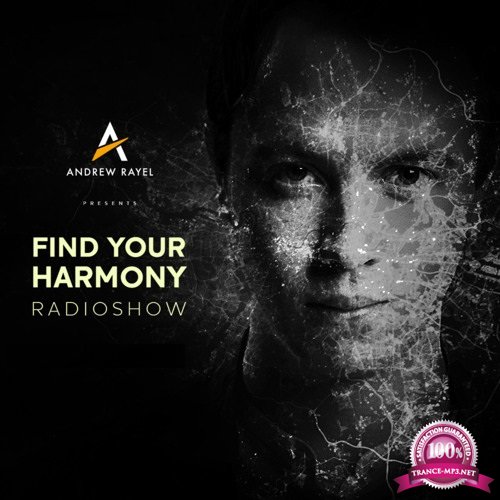 Artist
:Andrew Rayel
Title
: Andrew Rayel - Find Your Harmony Radioshow 198 (2020-03-25)
Genre
: Trance, Progressive, Uplifting Trance
Year
:2020
Tracks
: 01 (no *.cue)
Time
: 62 Min
Format
:mp3, mixed
Quality
:320kbps
Size
: 137 MB
01. DJ Panda &AxelPolo- Skyline [Suanda Progressive]
**FAVORITE OF THE MOMENT**
02. Maryn feat. Susie Ledge - Lost In A Dream [inHarmony Music]
03. Armin van Buuren feat. Sam Martin - Miles Away (Graham Bell Remix) [Armada Music]
04.Eximinds & Chris Burke - The Night [Suanda Music]
05. Armin van Buuren & BT feat. Nation Of One - Always (Assaf Extended Remix) [Armada Music]
06. DJ T.H. & Beatsole - Ambivalence [A State Of Trance]
07. Cosmic Gate - Your Mind [WYM]
08. GXD - Echoes [AVA]
09. Eaglewing - Bullseye (Extended Mix) [Suanda Base]
**inHarmony Exclusive**
10. Bogdan Vix & Claudiu Adam feat. Mona Moua - Stay [inHarmony Music]
11. Miroslav Vrlik - Over The Rainbow (Steve Dekay Remix) [Amon Vision]
12. Jak Aggas & Renegade System - Loki [Nocturnal Animals Fusion]
13. Super8 & Tab and Christina Novelli - Rooftops (Maarten de Jong Remix) [Armind]
14. Armin van Buuren feat. David Hodges - Waking Up With You (ReOrder Extended Remix) [Armada Music]
15. Will Rees - Submerse [Kearnage Recordings]
16. Alan Morris - Fire In Your Eyes [Subculture]
**TALENT ID**
17. Way Out West - The Fall (ID Remix)
18. David Forbes and Paul Denton - Format [Afterdark]
**CLASSIC SELECTION**
19. Paul Webster feat Angelic Amanda - Time (Sean Tyas Dub Mix) [Captivating Sounds]
Другие похожие новости:
Информация
Посетители, находящиеся в группе Гости, не могут оставлять комментарии к данной публикации.