Andi Durrant - Transmission Radio 226 (2019-06-19)
0
Категория:
Другие Trance радиошоу
|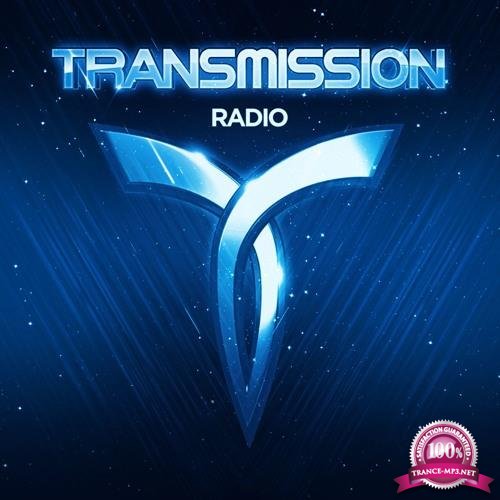 As the latest offspring, Transmission Radio sees the light of day. Every Wednesday we will bring you a new episode with the latest and greatest in trance and progressive music Planet Earth has to offer, including live sets, album specials and more. Transmission Radio is hosted by Andi Durrant and broadcasted every Wednesday at 18:00 CET on Digitally Imported (more stations will be added). You can engage, discuss, leave your feedback, and send questions or demo's through one of our social media channels or here on the website. Previous episodes you can re-listen on iTunes or SoundCloud.
Transform your home into a dance floor. 
Artist
:Andi Durrant
Title
: Andi Durrant - Transmission Radio 226 (2019-06-19)
Genre
: Trance, Progressive, Uplifting Trance
Year
:2019
Tracks
: 01 (no *.cue)
Time
: 60 Min
Format
:mp3, mixed
Quality
:320kbps | 44.1 kHz | Stereo
Size
: 137 MB
01. Broning & Trance Reserve Pres. Progressum - Sataclysm (Extended Mix) [Promo] 00:36
02. Josh Bailey & Gene Xander - Night Creatures In Amsterdam (Original Mix) [OHM Music] 05:52
03. Rub!k - Equitas (Extended Mix) [AVA Recordings] 10:09
04. DJ T.H. & Nadi Sunrise Ft. Damae - Ordinary World (Beatsole Remix) [Entrancing] 14:26
05. Ron With Leeds - Sapphire (Original Mix) [Promo] 19:44
06. Nicholson & Skelton - Submerge (Extended Mix) [Flashover Trance] 24:25
07. Pierre Pienaar & Matt Noland - Temple Of Spirit (Extended Mix) [Vandit] 29:32
08. Aly & Fila Ft Sue McLaren - I Can Hear You (Den Rize & Mark Andrez Remix) [FSOE] THROWBACK 33:02
09. Peter Matt vs Kiran M Sajeev - Unrestricted (Extended Mix) [RNM] 40:00
10. Yang & Diana Leah - Fuel The Fire (Rinaly Extended Mix) [AVA White] 45:07
11. Extense - Raya (Original Mix) [Eximinds] 49:58
12. One Pale Ghost - Faded Image (Extended Mix) [M.I.K.E. Push Studio] TRANSMISSION TUNE 56:00
Другие похожие новости:
Информация
Комментировать статьи на нашем сайте возможно только в течении 365 дней со дня публикации.