Andrew Rayel - Find Your Harmony Radioshow 087 (2018-01-03)
0
Категория:
Другие Trance радиошоу
|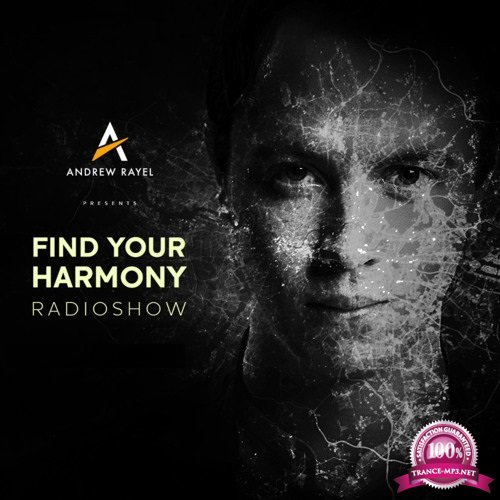 Artist
:Andrew Rayel
Title
: Andrew Rayel - Find Your Harmony Radioshow 087 (2018-01-03)
Genre
: Trance, Progressive, Uplifting Trance
Year
:2018
Tracks
: 01 (no *.cue)
Time
: 60 Min
Format
:mp3, mixed
Quality
:320kbps | 44.1 kHz | Stereo
Size
: 137 MB
Tritonal - Call Me (Thomas Hayes Remix) [Enhanced]
Costa & Ellie Lawson – Illuminate [RNM]
Andrew Rayel & Max Vangeli feat. Kye Sones - Heavy Love (Crystal Lake Remix) [inHarmony]
Virtual Self – a.i.ngel (i_o Remix) [CDR]
Noise Zoo - Monterosso [Enhanced Progressive]
Nhato - Renge [Otographic Music]
Ivan Reich – Amanaska [CLUBTRXX]
Axwell Ingrosso - Dreamer (Radiology Festival Mix) [CDR]
Andrew Rayel feat. Jonathan Mendelsohn - Home (Manse Remix) [inHarmony]
JOOP – The Future (Alex Ender 2018 Festival Mainstage Mix) [High Contrast]
RAM featuring Clare Stagg - Guiding Starr (LTN Remix) [Black Hole]
Andrew Rayel & Bogdan Vix & KeyPlayer feat. Roxana Constantin - Soul On The Run (Progressive Mix) [inHarmony]
Andy Wide – Zeppelin [Alter Ego Progressive]
**TALLENT ID**
DoubleV - Indigo (ID Remix) [Wildrun]
Fast Distance & Stonevalley - Saiyan [A State Of Trance]
Digital X - Cyber Initiative [AERYS]
Vini Vici & Astrix – Adhana [Iboga]
Chris Schweizer - The Wolf [Who's Afraid Of 138]
Roman Messer feat. Eric Lumiere - Closer (Steve Allen Remix) [Suanda]
**FAVORITE OF THE MOMENT**
Crystal Lake - Space People [inHarmony]
**CLASSIC SELECTION**
Andy Moor & Ashley Wallbridge - Faces (Indecent Noise Extended Remix) [Who's Afraid Of 138]
Другие похожие новости:
Информация
Комментировать статьи на нашем сайте возможно только в течении 365 дней со дня публикации.