Dj Acid - Goa Galaxy, Vol. 7 (Mix) (2017)
0
Категория:
Goa-Psy
|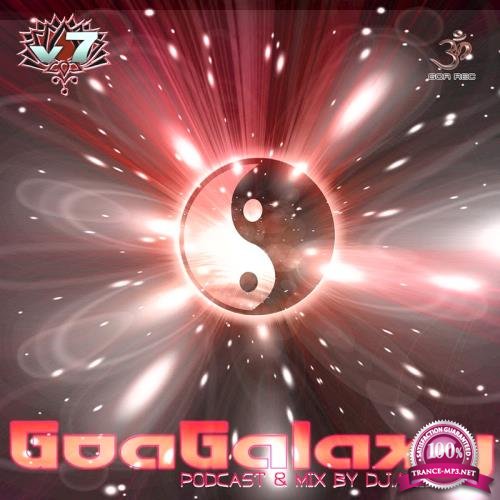 Goa Records presents GoaGalaxy Podcast V7 and is excited to continue our dj collaboration series with a Progressive Psytance mix and compilation done by Dj.Acid from Russia. Dj.Acid cooperated with Goa Records owner Dr.Spook & label artist Pulsar to create the compilation V.A. GOA Sun vol.6 while also introducing and helping to release many eps from new producers met thought the link. The next step of this cooperation is the special series of podcasts Galaxy, GoaGalaxy, starts with an anthology of Goa Records top tracks. The same series will be continued with Ovnimoon records and so on. The idea of this cooperation is very simple, to bring the best and brightest tracks back to the scene so listeners can be closer to the record labels catalogs to inspire an interest for people who did not know about the labels producers earlier. Since 1996 Dj.Acid played psytrance at different parties & events in Russia and has now created a promo group for new people connected to this movement to have more dialogue around it. From the moment of creation we have organized events and actions around the South of Russia, inviting many famous DJs and musicians of Russia. Project Galaxy became the result of our joint creativity by radio. "When there comes night and stars become brighter..." - This slogan became certain mark of our fathers. The idea is, the program includes symbiosis of directions and styles of trance music & chill out. At sources of creation of the program stood, as well as at present is its inspired Michael Acid aka Dj.Acid. Arisen in 2002 as the high-grade radio project, program Galaxy was broadcasting on waves of various radio stations of Krasnodar town, and now has gradually found the shelter on Internet open spaces, in a new quality podcast, and now having won love of adherents of trance and chillout music around the whole world. Over the last 6 years Dj.Acid cooperated with psytrance producers & djs, with world stars, young & unknown producers who are involved in this project for the enjoyment of all listeners & fans of psytrance & chill out.
Artist
:VA
Title
: Dj Acid - Goa Galaxy, Vol. 7 (Mix) (2017)
Genre
: Psychedelic
Year
:2017
Tracks
: 17
Time
: 202:43
Format
:mp3
Quality
:320kbps
Size
: 464 MB
01. Subliminal 08:02
02. The Temple 08:15
03. Waiting for Tomorrow 07:11
04. Orbital Tale 08:54
05. Let the Thoughts Run to You 07:53
06. Metadimension 07:12
07. Nuclear Sun (Frost Raven Remix) 07:22
08. Out Lander 07:23
09. Koma 08:06
10. Learn About Music (Wavelogix Remix) 07:38
11. Odyssey 2009 (Polypheme Remix) 08:26
12. Sunshine 07:42
13. Winter 08:26
14. Music Box 07:36
15. Nightmares 08:26
16. On Mars 07:00
17. Goa Galaxy, Vol, 7 (Podcast & DJ Mix) 1:34:15
Другие похожие новости:
Информация
Посетители, находящиеся в группе Гости, не могут оставлять комментарии к данной публикации.