Ruben de Ronde - The Sound of Holland 351 (2017-12-09)
0
Категория:
Другие Trance радиошоу
|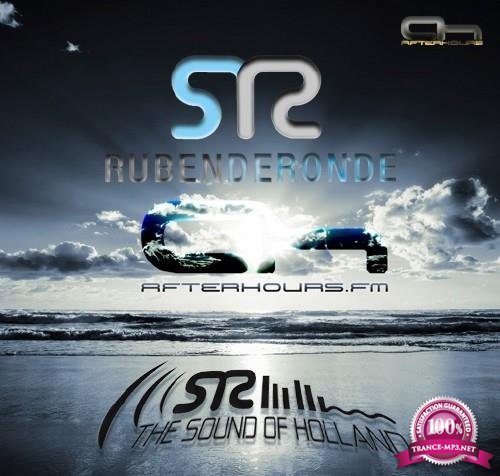 Walking the fine line of trance, house and progressive, we find Dutch DJ and producer Ruben de Ronde right in the middle of all things. No borders can stop this talent from touching the very edge of different styles, from the trancy 'Forever In Our Hearts' to the deeper, arousing progressive 'Grands Boulevards' and big room tech-track 'Stoer'.
Artist
:Ruben de Ronde
Title
: Ruben de Ronde - The Sound of Holland 351 (2017-12-09)
Genre
: Trance, Progressive, Uplifting Trance
Year
:2017
Tracks
: 01 (no *.cue)
Time
: 60 Min
Format
:mp3, mixed
Quality
:320kbps | 44.1 kHz | Stereo
Size
: 136 MB
01. Eelke Kleijn - 8 Bit Era (Balearic Mix) [Days Like Nights]
02. Th3 Oth3r - Myself
03. Capa - BTB [Electronic Elements]
04. GBrown - Believe By Two Hemispheres (Volkan Erman Remix) [Suffused Music]
05. Desaturate - Distracted [Balkan Connection]
06. Willy Commy - Galaxy [Intricate]
07. Sultan + Shepard - Bloom [Armada]
08. Siege - Twilight [Days Like Nights]
09. Eleonora - With You here (Vlad Jet Remix) [Be Free]
10. Robert Miles - Children (Paul Hamilton Tribute 2017 Club Mix)
11. Antrim & Luis Bondio - Baby Blue (Subandrio Remix) [Or Two Strangers]
12. Kyau & Albert feat. Jeza - Bring You Back (Dezza Remix) [Euphonic]
13. Solid Stone - They Come At Night [Coldharbour]
14. Ruben de Ronde X Rodg X Estiva - Intergalactic [Statement!]
15. Kavinsky - Night Call (Estiva Bootleg)
16. Space Jump Salute, Killed Kassette & Danitiez feat. Kimberly Sykes - True (Kydus Remix) [Armada Subjekt]
17. Ruben de Ronde & Donata - Stand In My Way (FEEL Remix) [Statement!]
Другие похожие новости:
Информация
Комментировать статьи на нашем сайте возможно только в течении 365 дней со дня публикации.