Max Graham - Cycles Radio 315 (2017-11-07)
0
Категория:
Другие Trance радиошоу
|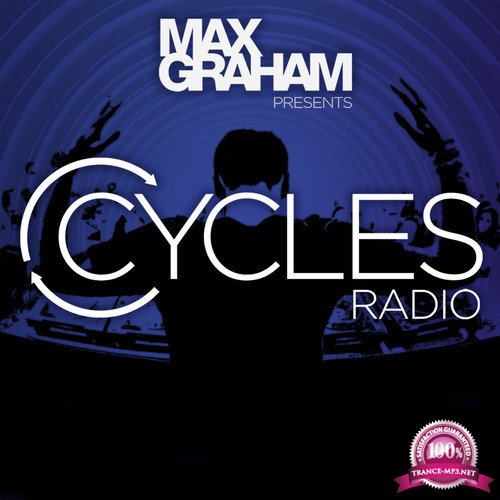 Each week DJ/Producer Max Graham takes you through a wide variety of dance music mixed together in his unique style. Max has been touring the world for over ten years to more than 67 countries and entertained hundreds of thousands of club goers and music lovers. He brings with that experience a wealthy knowledge for how music fits together to create a captivating flow. The show is diverse and danceable as he twists through Trance, Techno, Progressive and House.
Artist
:Max Graham
Title
: Max Graham - Cycles Radio 315 (2017-11-07)
Genre
: Trance, Progressive, Uplifting Trance
Year
:2017
Tracks
: 01 (no *.cue)
Time
: 120 Min
Format
:mp3, mixed
Quality
:320kbps | 44.1 kHz | Stereo
Size
: 275 MB
01. Zigan Aldi - Nu Past (12- Edit) [trueColors]
02. Robert R. Hardy - The Dawn (Sean McClellan Emergence)
03. Abity - Verwendung [LABEL]
04. Forerunners - Vacant Deception [LABEL]
05. Filter Cutz-Umbral [Massive Harmony Records]
06. Lily Pita - Fly As You Wish (Riamiwo) [Strange Town Recordings]
07. Corderoy - Empty Chair [Colourize]
08. Bob The Groove - The White Hole (Sledger) [LABEL]
09. Andres Gil - Rstctns On [Restrictions]
10. The Stupid Experts - Full Moon Rising (Andromedha 'Beyond Space') [JOOF Aura]
11. Maksim Dark - Supersaw [Octopus Records]
12. Oliver Huntemann - In Times Of Trouble [dig dis! Series]
13. Brian Cid - Turbulen [Endangered Records]
14. Oliver Huntemann - Trambolla [dig dis! Series]
15. Ivanshee - Orbital Throb (Alessandro Spaiani) [LABEL]
16. Nico Mirabello, Julian Ess - Crop Circle [Substeal Records]
17. Gayle San - Ready For The Next Phase [LABEL]
18. Axel Karakasis - Codebreaker [Remain Records]
19. Tomy DeClerque & Dani Sbert - Overload [LABEL]
20. Chris Prz, Le ConA© - Hall For Dream [Reload Black Label]
21. Dino Maggiorana - Deep Inside [LABEL]
22. Sharam - Melodi [Yoshitoshi Recordings]
23. Antrim - Dissonant Swing (East Cafe) [Balkan Connection]
24. Max Graham - Moonchild (Tim Penner) [Cycles]
25. Basil O Glue - The Sun Will Rise Again [LABEL]
26. Grum - Shining [Anjunabeats]
Другие похожие новости:
Информация
Комментировать статьи на нашем сайте возможно только в течении 365 дней со дня публикации.