Cycles Radio Mixed By Max Graham Episode 290 (2017-01-24)
0
Категория:
Другие Trance радиошоу
|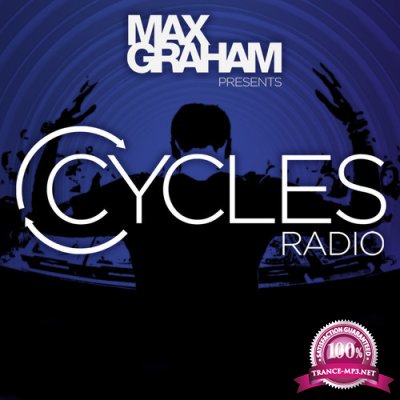 Each week DJ/Producer Max Graham takes you through a wide variety of dance music mixed together in his unique style. Max has been touring the world for over ten years to more than 67 countries and entertained hundreds of thousands of club goers and music lovers. He brings with that experience a wealthy knowledge for how music fits together to create a captivating flow. The show is diverse and danceable as he twists through Trance, Techno, Progressive and House.

Artist:
Max Graham
Title:
Cycles Radio
Source:
Radio
Style:
Trance, Progressive
Release date:
2017
Format:
mp3, mixed
Quality:
320kbps | 44.1 kHz | Stereo
Tracks:
01 (no *.cue)
Playing Time:
120 min
Size:
275 MB
Tracklist:
01. Max Graham - BCN [Cycles]
02. Matan Caspi feat. Sehya - Ethereal Dream [OL227]
03. Jero Nougues - Inner Voices [PHW Elements]
04. Christian Monique - Seven (Dimuth K) [Refined Tunes]
05. Deividas Bagdanov - Agata [Clinique Recordings]
06. Dousk - Sometimes Shugga [BB022]
07. Darko De Jan - Silent Mayhem [LABEL]
08. Ronfoller - One Step (Lateral Cut Groove Remix) [Spring Tube Limited]
09. Amentia - Prince Des Marais [LABEL]
10. Monojoke - Cassiopeia [LABEL]
11. Airwave - Amber Sky (Basil O'Glue) [LABEL]
12. Darko De Jan - Reflections [LABEL]
13. Sonabit - You Have to Understand [Slideways]
14. Summit DJs - Atmosphere (Alberto Ruiz) [Friday Records]
15. Max Graham - One Hundred (Estiva) [Cycles]
16. Max Graham & Estiva - Generation [Cycles]
17. Julian Jeweil - Blue [Drumcode]
18. Ben Remember - Shaker
19. UMEK - Different Routes Can Be Equally Successful [1605]
20. Erick Morillo - The Edge (Dub) [Subliminal]
21. Julian Jeweil - Chrome (Popof) [Form Music]
22. Moby - Why Does My Heart Feel so Bad (Enrico Sangiuliano) [Drumcode]
23. Framewerk - Chimes (Bonaca) [Capital Heaven]
24. LinBit - Feel Home (8Kays Dub) [Freegrant Music]
25. Jay Hubbard - Meteorite [LABEL[]
26. Max Graham - Moonchild (Tim Penner) [Cycles]
Другие похожие новости:
Информация
Комментировать статьи на нашем сайте возможно только в течении 365 дней со дня публикации.