Thomas Datt - Chronicles 135 (2016-11-01)
0
Категория:
Другие Trance радиошоу
|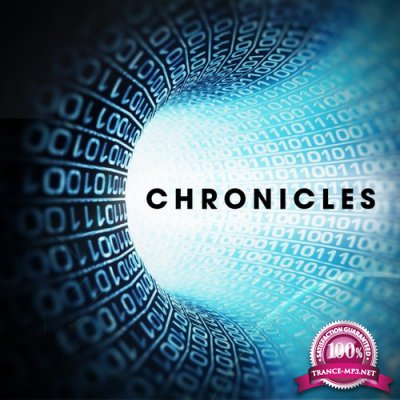 Thomas Datt has been a name synonymous with quality trance music since 2003, after having taken his first steps in the global dance arena. From his early remixes to his breakout hit "Alone", Datt continues to pump out some of the most emotive music going. Having produced original tracks and remixes for some of the biggest labels in trance today, including Discover, A State of Trance, Vandit, Anjunabeats, Adjusted, Black Hole, Euphonic and Perfecto, it's no mistake that Thomas continues to be one of the most sought after rising stars of EDM.
Artist:
Thomas Datt
Title:
Chronicles
Source:
Radio
Style:
Trance, Progressive
Release date:
2016
Format:
mp3, mixed
Quality:
320kbps | 44.1 kHz | Stereo
Tracks:
01 (no *.cue)
Playing Time:
120 min
Size:
274 MB
Tracklist:
01. Jacob Singer - Survival Human(Gonza RodriguezRemix) [INCEPTO]
02. ID - ID
03. Tim Penner - The Tunnel(Mark FoundRemix) [YIN YANG]
04. Armin van Buuren & M.I.K.E. - Intruder(Gai BaroneRemix) [ARMADA]
05. Movement Machinaft. Mia Suszko - Haunted [SILK]
06. Ana Criado - Vulnerable(Denis KenzoRemix) [RAZ NITZAN]
07. Eco - Darkness In The Light [BLACK HOLE]
08. Gregory Esayan - Changes [SILK]
09. M.I.K.E. Push - Maitri [HIGH CONTRAST(BE YOURSELF)]
10. 3 Access & Youft. Aerotek - Machine(Peter SteeleRemix) [LOST LANGUAGE]
11. Stoneface & Terminal - Lunacy [FSOE CLANDESTINE]
12. Ticon - Out Foxed [IBOGA]
13. Danny Darkoft. Jova Radevska - Butterfly(RanjiRemix)
14. Ticon - Behind The Wall [IBOGA]
15. Ticon - Stimulant [IBOGA]
16. Thomas Datt pres. Datticus - Infinity Loop [CRITICAL OVERLOAD(KSX)]
17. Sub6 & Jah - Natan - The Clash(OmikiRemix) [X7M]
18. One Function & Maitika - Principles Of Unity [IONO]
19. Shivatree - New World Order [DIGITAL OM]
20. BOPft. Synkro - Blurred Memories [MED SCHOOL(HOSPITAL)]
21. Sad Radio On Cassini - Don't Forget
Другие похожие новости:
Информация
Посетители, находящиеся в группе Гости, не могут оставлять комментарии к данной публикации.