Above and Beyond - Group Therapy 205 (28-10-2016)
0
Категория:
Above and Beyond
|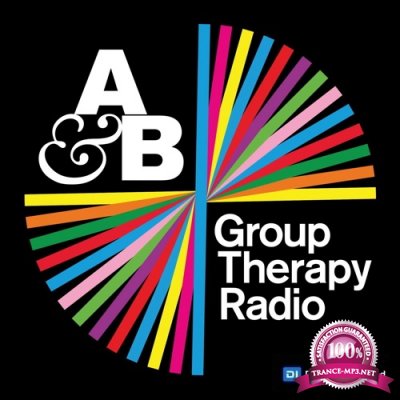 Genre: Trance
Release Date: 2016-10-28
Quality: 320 kbps
Size: 276 MB
Playtime: 120 min
1. Above & Beyond pres. OceanLab 'Another Chance' [Above & Beyond Club Mix] (Anjunabeats)
2. Adrian Alexander 'Turnaround' (Elliptical Sun Recordings)
3. Ultra 'Free' [Steve Brian Rework] (White)
Record of the Week
4. Sunny Lax & Aneym 'Everything's A Lie' (Anjunabeats)
5. Genix 'Vega' (Anjunabeats)
6. Daun Giventi 'Mammoth' [Noise Zoo Remix] (Adrenalin Room)
7. Delerium 'Ritual' [Matt Lange Remix] (Metropolis)
8. BUDD 'Elevate' [Soundprank Remix] (ZeroThree)
9. Solidstone feat. Jennifer Rene 'Heart Call' [Jerome Isma-Ae Remix] (Coldharbour)
10. Yotto 'Fire Walk' (Anjunadeep)
11. Oliver Winters 'Talk With Hands' (mau5trap)
12. Luttrell 'Need You' (Anjunadeep)
13. Armin van Buuren 'Blue Fear' [Paolo Mojo Remix] (Armada)
Push The Button
14. Jason Ross 'Valor' (Anjunabeats)
15. Kamil Esten 'Pandora' (Freegrant)
16. Max Freegrant & Kris O'Neil 'The Dark Passenger' [Yuji Ono Remix (Ultra Violet)
17. Terry Da Libra 'The Butterfly Stroke' (Silk Music)
18. Estiva 'Flares' (Statement)
Flashback
19. Oliver Smith 'Pressure' (Anjunabeats)
Khen Guest Mix
1. Khen 'One Day of Independence' (Lost & Found)
2. Khen 'Carolina' (Lost & Found)
3. Guy J 'Skywalker' (White)
4. Airwave 'Lightspeed' [Khen's Private Bootleg] (White)
5. Khen 'Imaginal Cells' (Lost & Found)
Другие похожие новости:
Информация
Комментировать статьи на нашем сайте возможно только в течении 365 дней со дня публикации.