Andrew Rayel - Find Your Harmony Radioshow 056 (2016-10-20)
0
Категория:
Другие Trance радиошоу
|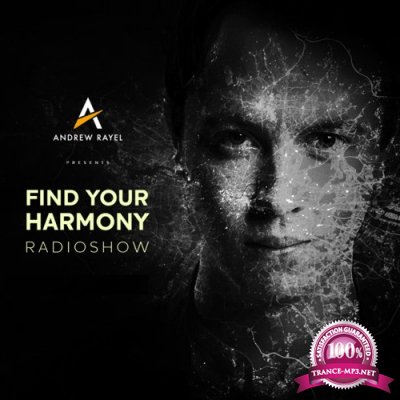 Born on July 21st, 1992, his young age never stopped him from taking the lead in the next generation of EDM producers. Developing strong musical skills, he studied orchestral music and kicked off his producing career at only 13 years of age. It didn't take long for the passionate music lover to translate his ideas into sounds. He created a truly unique, significant sound, one of piano power, harmonic balance and euphoric tales. And so, years later, his originals and remixes are praised by many and loved by more. But, rest assured, the Andrew Rayel story has only just started.
Artist:
Andrew Rayel
Title:
Find Your Harmony Radioshow
Source:
SBD
Style:
Trance, Progressive
Release date:
2016
Format:
mp3, mixed
Quality:
320kbps | 44.1 kHz | Stereo
Tracks:
01 (no *.cue)
Playing Time:
60 min
Size:
137 MB
Tracklist:
01. Calvin Harris - My Way (Max Vangeli Remix) [Fly Eye]
02. Mark Sixma - Omega [Armind]
03. Crystal Lake & The Dirty Code - Sultans [Armada Trice]
04. Joey Dale & Pitchback - Crowd Control [Revealed]
05. Axwell / Ingrosso - Thinking About You (DubVision Remix) [Axtone]
06. Dallonte & Tali Muss - Avalon [Pleasure Records]
07. David Gravell - Make Some Noise [ASOT]
08. The Chainsmokers feat. Halsey - Closer (Andrew Rayel Bootleg) [CDR]
09. Roman Messer & Elite Electronic – Arkane (Whiteout Remix) [Suanda Music]
10. Alex Leavon feat. Stefani Scovolo - Fallen [Wildrun]
11. Markus Schulz - The New World (Fisherman & Hawkins Remix) [Armind]
**TALLENT ID**
12. ID - Invasion [Flashover]
**FAVORITE OF THE MOMENT**
13. Armin van Buuren & Orjan Nilsen - Flashlight [Armind]
14. Gareth Emery feat. Gavrielle - Far From Home (Vigel Remix) [Garuda]
15. Andrew Bayer - From The Past [Anjunabeats]
16. Farhad Mahdavi & Matt Bukovski - Distant [Flashover]
17. Dimension - Dopamina [Flashover]
18. M2M - This Love [Big Records]
19. KhoMha - Strange Love [Armada Captivating]
20. Arin Tone & TripL - Korabo [Freeway]
21. Omnia feat. Christian Burns - All I See Is You [Armind]
22. A.R.D.I. - Invictus [AVA]
**CLASSIC SELECTION**
23. Mark Sixma - Requiem (Mark Sixma presents M6 Remix) [Armada]
Другие похожие новости:
Информация
Комментировать статьи на нашем сайте возможно только в течении 365 дней со дня публикации.