Andi Durrant, Menno de Jong - Transmission Radio 087 (2016-10-19)
0
Категория:
Другие Trance радиошоу
|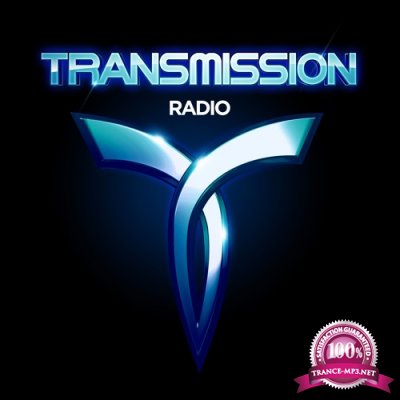 As the latest offspring, Transmission Radio sees the light of day. Every Wednesday we will bring you a new episode with the latest and greatest in trance and progressive music Planet Earth has to offer, including guest mixes (the Transmix), live sets, album specials and more. Transmission Radio is hosted by Andi Durrant and will be broadcasted every Wednesday at 18:00 CET on Digitally Imported (more stations will be added) You can engage, discuss, leave your feedback, and send questions or demo's through one of our social media channels or here on the website. Previous episodes you can re-listen on Spotify and a podcast of the show can be found on iTunes. Stand by and get ready to transform your home into a dance floor. Welcome to Transmission Radio.
Artist:
Andi Durrant
Title:
Transmission Radio
Source:
Radio
Style:
Trance, Progressive
Release date:
2016
Format:
mp3, mixed
Quality:
320kbps | 44.1 kHz | Stereo
Tracks:
01 (no *.cue)
Playing Time:
120 min
Size:
275 MB
Tracklist:
01. Mardven - Aim [RIDE]
02. Local Heroes & Cressida - Gandhi [EUPHONIC]
03. Dan Thompson vs. Solis & Sean Truby - Aero [COLDHARBOUR]
04. Sied Van Riel feat. Jennifer Rene - The Reason [RIELISM]
05. Ciaran McAuley - Heartstrings [PURE TRANCE]
06. Starpicker - The Traveler [GO ON AIR]
07. Chris Metcalfe feat. Amy Kirkpatrick - Across The World [ITWT]
08. Mesh - Purple Haze [ITWT]
09. Vadim Bonkrashkov - ODE [M.I.K.E. PUSH STUDIO]
10. Factoria - Revive (Mike Sanders Remix) [ALTER EGO]
11. Genix - Orca [ANJUNABEATS]
12. Day.Din - Theory Of The Mind (2016) [SPINTWIST]
13. Koi Boi - Universe Speed [HOMMEGA]
14. Aimoon - Unstoppable [ITWT]
15. Ben Stone & Skylex - Vertex [UNIVERSAL NATION]
16. Menno De Jong & Adam Ellis feat. Kate Louise Smith - Set To Sail [ITWT]
17. Amir Hussain - Bombshell [DIGITAL SOCIETY]
18. Allen Watts - Magnus [ITWT]
19. John Askew - Supersonic [FSOE]
20. Ferry Corsten pres. Gouryella - Anahera (Darren Porter Remix) [FLASHOVER]
21. The Quest-C Sharp(Guy AlexanderRemix) [ITWT(BLACK HOLE)]
Другие похожие новости:
Информация
Посетители, находящиеся в группе Гости, не могут оставлять комментарии к данной публикации.