Solarstone - Pure Trance Radio 057 (2016-10-12)
0
Категория:
Другие Trance радиошоу
|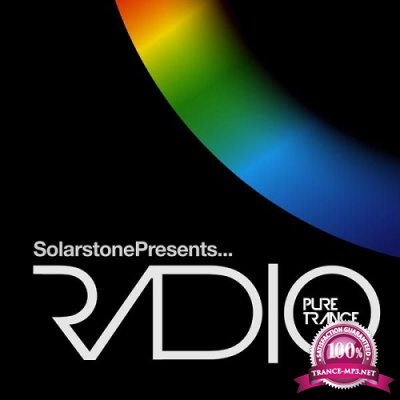 Tune in every Wednesday for "Pure Trance Radio" presented by Solarstone - the latest incarnation of his long-running syndicated radio show platform and an extension of the Solarstone-founded Pure Trance Events and Label. Now firmly established worldwide, the Pure Trance movement is a roots return for the genre and a rally against inorganic and trend-driven Trance - a rediscovery of what first drew so many into Trance in the first place, albeit with 21st century production techniques.

Focusing on the forward thinking sound of Pure Trance releases, episodes include features like the Progressive and Uplifting Selections, It's Not The Kind of Thing We Usually Play, Solarstone's Big Tune, and Chill Out Moment. From time to time you will also hear live recordings from worldwide Pure Trance events, and much, much more!

Hello lovely people - the first episode of Pure Trance Radio goes out tonight via Digitally Imported Trance Channel at 22:00 CET.
Please take note that I will be tweeting the tracklist LIVE via the Pure Trance twitter which is @ILikeItPure - so if you're not following me already on there - please do it now! Here's the link ilikeitpure
Tonight's first show will feature brand new music from Forerunners Aly & Fila Sneijder Bryan Kearney Ferry Tayle Dan Stone Dimension John O'Callaghan Official & many more. Be there
Artist:
Solarstone
Title:
Pure Trance Radio
Source:
Radio
Style:
Trance, Progressive
Release date:
2016
Format:
mp3, mixed
Quality:
320kbps | 44.1 kHz | Stereo
Tracks:
01 (no *.cue)
Playing Time:
60 min
Size:
137 MB
Tracklist:
01. Solarstone - Herald [BLACK HOLE]
02. Peter Steele - Ardor [PURE TRANCE]
03. Solarstone - Release (ID Remix) [DEEPBLUE]
[15:55] ID - ID
05. Giuseppe Ottaviani & Christian Burns - Brightheart (OnAir Mix) [BLACK HOLE]
[25:00] ID - ID
07. Solarstone & Marcela Woods - Falling (Peter Steele Mantra Mix) [BLACK HOLE]
08. ID - ID
09. Solarstone & Betsie Larkin - Breathe You In (Solarstone Pure Mix)
[45:25] Camille Saint-Saens - Aquarium (Le Carnaval des Animaux)
11. Pure NRG - Scarlett [BLACK HOLE]
12. Solarstone - 4Ever (Solarstone Pure Retouch EA3 Edit) [PURE TRANCE]
13. The Thrillseekers feat. Fisher - The Last Time (Club Mix) [ADJUSTED]
14. David Bowie - Space Oddity (Solarstone Pure Remix) [MERCURY]
15. Robert Nickson - Touchdown [PURE TRANCE]
Другие похожие новости:
Информация
Комментировать статьи на нашем сайте возможно только в течении 365 дней со дня публикации.