Andi Durrant, Dennis Sheperd - Transmission Radio 086 (2016-10-12)
0
Категория:
Другие Trance радиошоу
|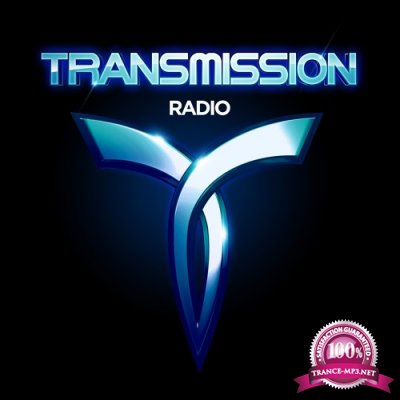 As the latest offspring, Transmission Radio sees the light of day. Every Wednesday we will bring you a new episode with the latest and greatest in trance and progressive music Planet Earth has to offer, including guest mixes (the Transmix), live sets, album specials and more. Transmission Radio is hosted by Andi Durrant and will be broadcasted every Wednesday at 18:00 CET on Digitally Imported (more stations will be added) You can engage, discuss, leave your feedback, and send questions or demo's through one of our social media channels or here on the website. Previous episodes you can re-listen on Spotify and a podcast of the show can be found on iTunes. Stand by and get ready to transform your home into a dance floor. Welcome to Transmission Radio.
Artist:
Andi Durrant
Title:
Transmission Radio
Source:
Radio
Style:
Trance, Progressive
Release date:
2016
Format:
mp3, mixed
Quality:
320kbps | 44.1 kHz | Stereo
Tracks:
01 (no *.cue)
Playing Time:
120 min
Size:
275 MB
Tracklist:
01. Michael Badal feat. Shamina - Heartbeat [RIDE]
02. Mr. Pit - Karma [COLDHARBOUR]
03. Genix - Orca [ANJUNABEATS]
04. Rafael Osmo & Itzik Aviv - Cyber Wall [CREATE MUSIC]
05. Greg Downey feat. Bo Bruce - Come To Me [KEARNAGE]
06. ILAI - Breakfast With Tiffany [UNIVERSAL NATION]
07. James Kiedis feat. Natalie Gioia - Come Over [RIELISM]
08. Mike Koglin & Jono Grant - Circuits [ANJUNABEATS]
09. Allen & Envy feat. Miikka Leinomen - Panorama [PURE TRANCE]
10. Phynn - Lucid (Amir Hussain Remix) [GROTESQUE]
11. Tonerush - Flanker [M.I.K.E. PUSH STUDIO]
12. Richard Durand - Dark Rising [ITWT]
13. Max Freegrant & Miss Monique - Why [FREEGRANT]
14. Rodrigo Deem - Aeon [ENHANCED PROG]
15. Ferry Corsten & Cosmic Gate - Event Horizon [FLASHOVER]
16. Konstantin Kolyada - Way To Heaven [A TRIBUTE TO LIFE]
17. Denis Kenzo & Cari - Save Me [DKR]
18. The Reverend - Vermillion [BLACK SUNSET]
19. M.I.K.E. pres. Push - Strange World (Andrew Bayer Remix) [ANJUNABEATS]
20. Daav One & Stan Arwell - Phoenix [REBOOT]
21. Dennis Sheperd & Liftwalkers - Across The Pond [A TRIBUTE TO LIFE]
22. LTN & Gaelan - All Over Again Enhanced [DIGITAL SOCIETY]
23. Myon feat. Jenn Blosil - We Are The Ones [THRIVE]
24. Andrew Bayer - From The Past [ANJUNABEATS]
Другие похожие новости:
Информация
Комментировать статьи на нашем сайте возможно только в течении 365 дней со дня публикации.