Allen & Envy - Together 170 (2016-10-12)
0
Категория:
Другие Trance радиошоу
|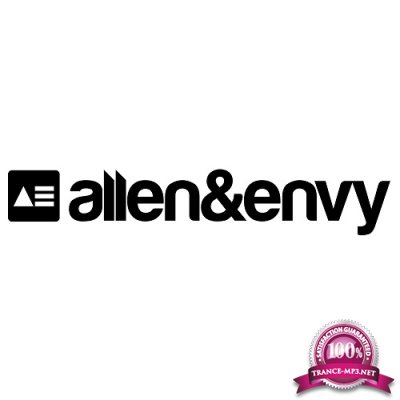 DJ/Producers…ALLEN & ENVY are considered one of the biggest new uplifting acts in todays trance scene. They have been getting constant support from many of the trance elite and really bringing that classic trance feeling back to life in the modern era. If you like your trance energetic, emotional, driving and euphoric then be sure to check these guys out.
Artist:
Allen & Envy
Title:
Together As One
Source:
SBD
Style:
Trance, Uplifting Trance
Release date:
2016
Format:
mp3, mixed
Quality:
320kbps | 44.1 kHz | Stereo
Tracks:
01 (no *.cue)
Playing Time:
60 min
Size:
137 MB
Tracklist:
01-Talla 2XLC - Free Your Mind (Extended Mix) [FSOE]
02-Jericho Frequency & Chloe - Remember You (Original Mix) [Amsterdam Trance]
03-Nick Callaghan - Live For Today (Extended Mix) [FSOE]
04-RAM feat. Stine Grove – Forever And A Day (Original Mix) [Grotesque]
05-Amir Hussain & Cathy Burton - Loving You Just The Same (Original Mix) [Amsterdam trance]
06-Mike Spinner & Maglev - Love from Above (Mhammed El Alami Remix) [Above All Records]
07-Saad Ayub feat. Francesca Genco - Solitude (Original Mix) [Abora]
08- Kamaya Painters - Endless Wave (UCast Remix) [Grotesque]
09- Will Rees - Incipient (Original Mix) [Subculture]
10-Allan Morrow - Out Of Reach (Original Mix) [Grotesque]
11- Chronosapien - A New Dawn (F.G. Noise Remix) [Trance All Stars]
Другие похожие новости:
Информация
Комментировать статьи на нашем сайте возможно только в течении 365 дней со дня публикации.