Tony Sty - Uplifts 164 (2016-04-16)
0
Категория:
Другие Trance радиошоу
|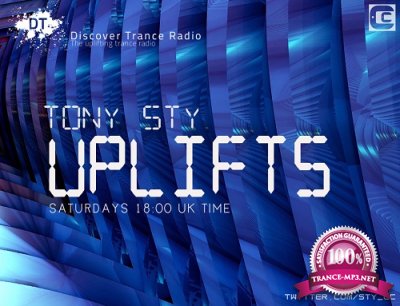 Artist:
Tony Sty
Title:
Uplifts
Source:
SBD
Style:
Trance, Progressive, Uplifting Trance
Release date:
2016
Format:
mp3, mixed
Quality:
320kbps | 44.1 kHz | Stereo
Tracks:
01 (no *.cue)
Playing Time:
60 min
Size:
143 MB
Tracklist:
01. Maxime Luft - Beginning of a New Era [Trancer]
02. Michael Dow - Wave After Wave (Kheiro & Medi Remix) [Titan Audio]
03. Kevin Crowley - Distant Horizons [Defcon]
04. Rolfiek - Root [Sensual Bliss]
05. Dave Shifting & Robbie Seed pres. Sky Motion - Freedom [Blue Soho]
06. Phil Dinner - Suncatcher (Omniks Remix) [TFB]
07. David Surok - Happiness (Alex Van Gray Remix) [Aurora Melodies]
08. Harmonic Wave - Feelings (Phil Dinner Remix) [Sundance]
09. tranzLift feat. Imperfect Hope - Para Siempre (BTSR100 Anthem) [Beyond The Stars]
10. Leenoox - Time Flow (Dmitriy Bulakov Remix) [State Control]
11. Ikerya Project - Nighthawk (Dany Dazano Remix) [Trance All-Stars]
Другие похожие новости:
Информация
Комментировать статьи на нашем сайте возможно только в течении 365 дней со дня публикации.