Suzy Solar - Solar Power Sessions 756 (2016-04-06)
0
Категория:
Другие Trance радиошоу
|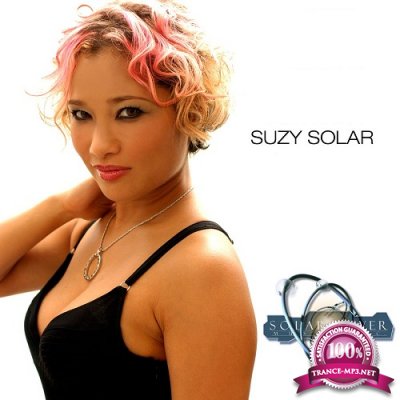 Artist:
Suzy Solar
Title:
Solar Power Sessions
Source:
SBD
Style:
Trance, Progressive, Uplifting Trance
Release date:
2016
Format:
mp3, mixed
Quality:
192kbps | 44.1 kHz | Stereo
Tracks:
01 (no *.cue)
Playing Time:
120 min
Size:
165 MB
Tracklist:Hour 1: Suzy Solar (live at Club Space, Miami Florida, April 1, 16)
01. The Doppler Effect - Beauty Hides In The Deep (Shugz Tech Remix) [RNM Bundles]
02. Matt Chowski & Suzy Solar pres. Xenera - 1XE (Dark Mix) [Always Alive Recordings]
03. Plummet - Damaged (Allen & Envy Bootleg) [CD-R]
04. Steve Dekay - Eta Carinae (Original Mix) [Monster Force]
05. Lange ft Susana - Risk Worth Taking (Adam Ellis Remix) [Lange Recordings]
06. Little Mix - Cannonball (Space Raven Bootleg Mix) [CD-R]
07. Too Many Artists - Airfoil Ataraxy Magic Light Angry Dwarf (Memory Loss Mashup) [CD-R]
08. Neptune Project - Lost All My Tears (The Noble Six Remix) [Future Sound of Egypt]
09. Roman Messer feat. Emma Lock - Lights (Matt Bukovski Remix) [Suanda Music]
10. Roger Shah & Leilani - Love Heals You (Original Mix) [Magic Island]
11. Andrew Rayel - Latifa (Ahmed Romel Remix) [CD-R]
12. Nikolauss - Valley of the Kings (Original Mix) [Abora Recordings]
Hour 2: Akku
01. INTRO: Daredevil - Run Since You Live [Infusion Recordings]
02. Ronski Speed & Ana Criado - A Sign (Chris Metcalfe Remix) [Adrian&Raz]
03. Allen & Envy - The Cry Within (Para X Remix) [Together Recordings]
04. CJ Stone - The Sun (Mike Sanders Remix) [CD-R]
05. Talla 2xlc & Binary Finary Feat. Sylvia Tosun - Believe In Everything (Original Mix) [In Trance We Trust]
06. French Skies - Orient (ID Remix) [CD-R]
07. Ernesto vs Bastian Feat. Susana - Dark Side Of The Moon (Alex M.O.R.P.H Remix) [High Contrast]
08. Kickstone - Damascus (Diego Morrill's Manticore Mix) [Liquid Energy Digital]
09. 2nd Phase - Innervate (Original Mix) [Reloaded Music]
10. Dreamy & Akku - Stakeout (Original Mix) [Tangled Audio]
11. Allen Watts - Lifelines (Dreamseekers Remix) [Beyond The Stars]
12. Jo Cartwright - Embrace You (Maratone Remix) [Essentializm]
13. Sean Tyas - Now You See (Darren Porter Remix) [Black Hole]
14. TrancEye vs Alex Kvaza - More Good Sunshine (Reiklavik MashUp) [CD-R]
Другие похожие новости:
Информация
Комментировать статьи на нашем сайте возможно только в течении 365 дней со дня публикации.