Allen & Envy - Together 142 (2016-03-30)
0
Категория:
Другие Trance радиошоу
|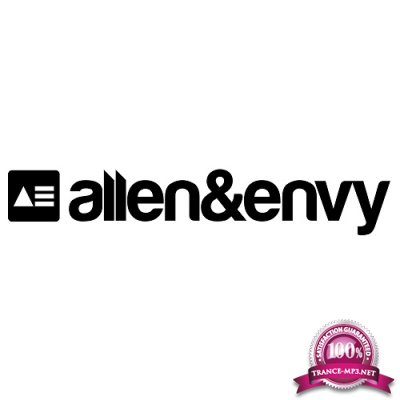 DJ/Producers…ALLEN & ENVY are considered one of the biggest new uplifting acts in todays trance scene. They have been getting constant support from many of the trance elite and really bringing that classic trance feeling back to life in the modern era. If you like your trance energetic, emotional, driving and euphoric then be sure to check these guys out.
Artist:
Allen & Envy
Title:
Together As One
Source:
SBD
Style:
Trance, Uplifting Trance
Release date:
2016
Format:
mp3, mixed
Quality:
320kbps | 44.1 kHz | Stereo
Tracks:
01 (no *.cue)
Playing Time:
60 min
Size:
137 MB
Tracklist:
1-Hillsong United - Oceans (Honan Remix) [CDR]
2-Suncatcher - Origin (Extended Mix) [Always Alive]
3-Tarmo Tammel - Playa den Bossa (Ferry Tayle Remix) [DSR]
4-Sergey Nevone & Simon OShine - Extraterrestrials (Extended Mix) [FSOE]
5-Gareth Emery feat. Wayward Daughter - Reckless (Standerwick Extended Remix) [Garuda]
6-Honan - Solitude (Allen & Envy Remix) [Together Recordings]
7-Somna ft Jennifer Rene - Awakening (Amir Hussain Remix) [AVA]
8-Miroslav Vrlik - The Intruders (Original Mix) [Blue Soho]
9-Ben Gold feat. Christina Novelli - All Or Nothing (Allen Watts Extended Remix) [WAO138?!]
10-ReOrder - Sky Harbour (Allen Watts Remix) [Monster Force]
11-UCast - Gearbox (Extended Mix) [FSOE]
12-Allen & Envy feat Robin Vane - Immortal (Original Mix) [Together Recordings]
Другие похожие новости:
Информация
Комментировать статьи на нашем сайте возможно только в течении 365 дней со дня публикации.