Bryan Kearney - KEARNAGE 099 (2016-03-22)
0
Категория:
Другие Trance радиошоу
|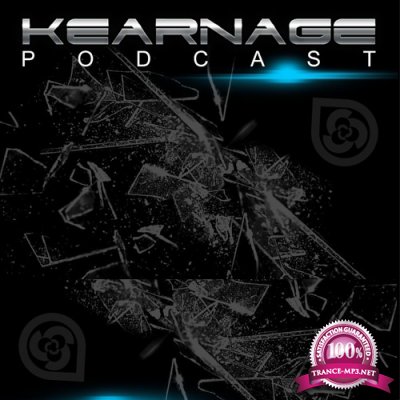 Bryan Kearney began DJing when he was 19 years old. As a DJ, he has been featured on Dublin's prime time radio shows such as Energy FM and Kiss FM. He has also performed in venues across the globe, playing at some of the world leading dance events including the Sunrise Festival in Poland, and Sensation White in Melbourne, Australia.

At the same time he started DJing, Bryan Kearney began producing and has since released tracks across many different genres of dance music. In 2006, he produced the song "Exactly" with John O'Callaghan, and it was remixed by one of his idols, Giuseppe Ottaviani of NU-NRG. "Exactly" was requested for no less than fifteen album compilations. His techno-flavored tune More To Life became the biggest selling download ever on Discover Records label.
Artist:
Bryan Kearney
Title:
KEARNAGE
Source:
Radio
Style:
Trance, Progressive
Release date:
2016
Format:
mp3, mixed
Quality:
192kbps | 44.1 kHz | Stereo
Tracks:
01 (no *.cue)
Playing Time:
60 min
Size:
82 MB
Tracklist:
01. Bryan Kearney - Wake Up Call (Intro Edit)
02. Juno Reactor - Conquistador (Astrix Remix)
03. I.D - I.D
04. Unknown - Stay Nothing
05. Will Atkinson - Pat Butcher
06. Symphonic feat. Inis - Fionnghuala (Key4050 Remix)
07. I.D - I.D
08. I.D - I.D
09. I.D - I.D
10. Plumb - Need You Now [How Many Times] (Bryan Kearney Remix)
11. I.D - I.D
12. Ferry Corsten - Beautiful (Aly & Fila Remix)
13. Active Sight vs Oceanlab - Never Ending Satellite (Bryan Kearney Mash-Up)
14. Bryan Kearney & Will Atkinson - The Game Changer
15. Coming Soon!!! & Bryan Kearney - Anti Social Media
16. Bryan Kearney pres. Karney - El Gato
Другие похожие новости:
Информация
Комментировать статьи на нашем сайте возможно только в течении 365 дней со дня публикации.