Max Graham pres. Cycles Radio 245 (2016-03-15)
0
Категория:
Другие Trance радиошоу
|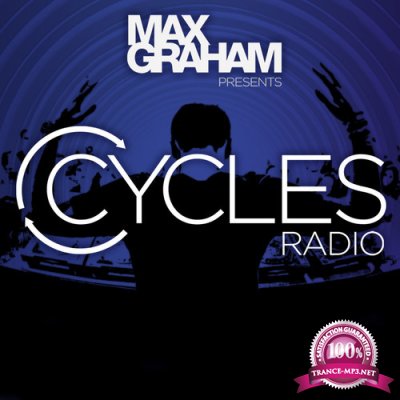 Each week DJ/Producer Max Graham takes you through a wide variety of dance music mixed together in his unique style. Max has been touring the world for over ten years to more than 67 countries and entertained hundreds of thousands of club goers and music lovers. He brings with that experience a wealthy knowledge for how music fits together to create a captivating flow. The show is diverse and danceable as he twists through Trance, Techno, Progressive and House.

Artist:
Max Graham
Title:
Cycles Radio
Source:
Radio
Style:
Trance, Progressive
Release date:
2016
Format:
mp3, mixed
Quality:
320kbps | 44.1 kHz | Stereo
Tracks:
01 (no *.cue)
Playing Time:
120 min
Size:
274 MB
Tracklist:
01. Andy Arias - A Little Stopover In Four Walls
02. Arilamas - Delight (Nicolas Rada) [Balkan Connection]
03. Lopezhouse, Angela - Crosses & Angels (Guy J) [Plattenbank]
04. Ewan Rill - Mirror Collection [Balkan Connection]
05. Paride Saraceni - Fly With Me [Tronic]
06. LoQuai - Fog Lights [PHW Elements]
07. LoQuai - Traveller
08. Paride Saraceni - Good For All [Tronic]
09. Nick Devon - The Poem feat. Miroir (Cid Inc) [Steyoyoke]
10. Paride Saraceni - Just For One Day [Tronic]
11. THNK - Score [THNK]
12. Kaiserdisco - Black Mamba [100% Pure]
13. DJ Nukem & Chab - Shavia (SEQU3l 2 A.m Mix) [LABEL]
14. Adrian Hour - Yeah [Toolroom Trax]
15. Derek Muller - Bacoa (Alberto Ruiz) [Stickrecordings]
16. Andrea Roma, Paul Mirror - Battery Pack [Toolroom]
17. Dark Soul Project - The Message (Mathov Darkrooms) [We Are The Underground]
18. Alexander Laurell - Mizar (Alberto Ruiz) [Egothermia]
19. Monika Kruse, Voodooamt - Highway No. 4 (Skober) [Terminal M]
20. Phunk Investigation - Sunset [PHUNK]
21. Max Graham - Amnesia (Alex Di Stefano) [Cycles]
22. Angel Tijeras - Combat [YinYang]
23. Bastet - Passion [Phunk Traxx]
24. UMEK - Double The Lust [1605]
25. Erin Sneo - Mine
26. W.A.R.Z. - Reenter (Alberto Ruiz) [Stickrecordings]
27. Danilo Ercole - Daylight (Wellenrauschs Dark Matter Remix) [VAS]
28. Mike Koglin & Moodfreak pres Sudhaus - Octagon [LABEL]
29. K.A.L.I.L. - Clouds And Star (Victor Ruiz) [Electric Ballroom]
30. Dale Middleton - Coruscate [Flow Vinyl]
Другие похожие новости:
Информация
Комментировать статьи на нашем сайте возможно только в течении 365 дней со дня публикации.