Последние добавленные торренты:
> Tiesto - Club Life Episode 844 trance-mp3.net.mp3 1
> HKR22 23 The Hedkandi Radio Show with Mike van Loon & Mark Doyle trance-mp3.net.mp3 0
> Bobina - Russia Goes Clubbing 763 trance-mp3.net.mp3 5
> Above & Beyond - Group Therapy 531 trance-mp3.net.mp3 8
> Alex M.O.R.P.H. - Universal Nation 416 trance-mp3.net.mp3 8
> Cosmic Gate - Wake Your Mind Episode 478 trance-mp3.net.mp3 6
> Photographer - SoundCasting 442 trance-mp3.net.mp3 5

Umek - Behind The Iron Curtain 211 (2015-07-20)
1
Категория:
Techno
|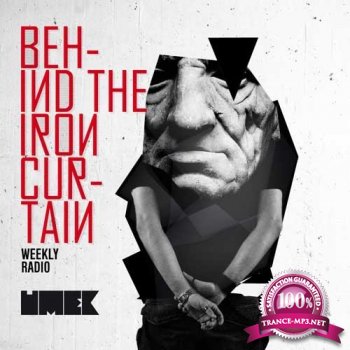 If we had to use one word to describe UMEK's fourth album, the best one would be »versatile«. Rhythmia follows up UMEK's recent direction towards a broader audience, while still staying true to his sound. His appearances on main stages of world's biggest festivals proved that you can also win the hearts of the crowd by playing different music. And that's exactly what Rhythmia offers: catchy melodies in an album title track featuring Heartik, summer sensations in Hard Times featuring Mike Vale and Chris the Voice, ragamuffin feet-itcher Burnfire and a look in the past with Luftmensch.Beatport! Rhythmia is UMEK's first digital-only album, so you can only get it in your favorite online store.
Slovenian techno DJ and producer Umek introduces an hour long trip: "Behind The Iron Curtain.

It would take a long essay to fully explain UMEK's meaning to electronic music. The Slovenian born producer and DJ has been setting trends and rocking dance floors for two decades now -- and still shows no signs of slowing down. He's tireless in his techno and tech house production and with more than 100 gigs per year, probably one of the busiest techno DJ's out there.
Artist:
Umek
Title:
Behind The Iron Curtain
Source:
Radio
Style:
Techno
Release date:
2015
Format:
mp3, mixed
Quality:
320kbps | 44.1 kHz | Stereo
Tracks:
01 (no *.cue)
Playing Time:
60 min
Size:
138 MB
Tracklist:
01. Landmark – TTT [Agile Recordings]
02. Alaan H – Tok Tok Tack [BullDog Records]
03. Andre Butano, Miguel Lobo – Sizzup Overdose [8bit Records]
04. Click Box – Opening Up (Anna Remix) [Amazing Records]
05. Wendepunkt – Knobs [iq140 Records]
06. Deetron – Dexterity [Character]
07. DJ Fronter – Wanna Make You [Orunmila]
08. Dompe – Fruit Spirit [Wired]
09. George Privatti, Guille Placencia, Raul Mezcolanza – Pungoles [La Pera Records]
10. Len Faki – For Real [Ostgut Ton]
11. Merimell – Back [Desolat]
12. Spiros Kaloumenos – Island Of Hidden Glory [Advanced]
13. Tomy DeClerque – Upcoming [Intec] | 44:25
14. The Junkies – Just Can't Try (Jaceo Remix) [Blu Music]
15. Weska – Black Boots [Octopus Black Label]
16. Smart Systems – Tingler [Jumpin' & Pumpin']
Другие похожие новости:
Информация
Комментировать статьи на нашем сайте возможно только в течении 365 дней со дня публикации.