Ruben de Ronde - The Sound of Holland 123 22-06-2012
0
Категория:
Другие Trance радиошоу
|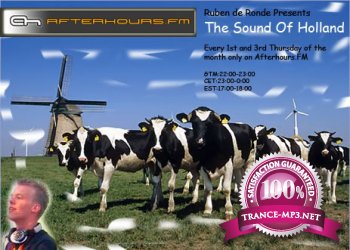 Artist: Ruben de Ronde
Show: The Sound of Holland 123
Date: 22-06-2012
Genre: Trance
Source: AH.FM
Quality: 192 kbps
Playing Time: 60 min
Total Size: 82 mb
Tracklist:
01. Ruben de Ronde & Danny Chen – While You Were Sleeping (Mindset Remix) [Statement!]
02. **BLOGBURNER** Morttague – Half Horizon (Art Inc Remix) [Digital Insomnia Music Group]**
03. ARS – Wonderwork (LTN Remix) [Trance Allstars]
04. Alex Pich, Shinobi & Julius Beat – Satisfaction Love (Original Mix) [Incepto Music]
05. Marsbeing – Another Way (Original Mix) [Arrival]
06. David Broaders – Somewhere Special (Terry Da Libra Remix) [Enhanced Progressive]
07. Juventa – Nothing Less Than Three (Original Mix) [Enhanced Progressive]
08. Andain – Turn Up The Sound (tyDi Remix) [Blackhole]
09. Gregory Esayan & Shinobi – Astro Ibiza (Original Mix) [Colorize]
10. Craving & Howe – Heading Home (Club Mix) [Sunbird]
11. Maurice Lekkerkerker – Utrecht (Extravagance SL Prog Mix) [Fenology]
:
Другие похожие новости:
Информация
Комментировать статьи на нашем сайте возможно только в течении 365 дней со дня публикации.