Ruben de Ronde - The Sound of Holland 120 (Ruben de Ronde - 6YAMC) 01-06-2012
0
Категория:
Другие Trance радиошоу
|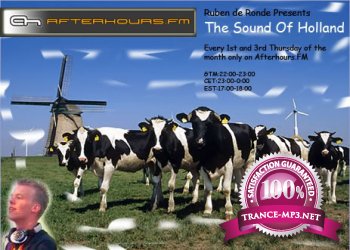 Artist: Ruben de Ronde
Show: The Sound of Holland 120 (Ruben de Ronde - 6YAMC)
Date: 01-06-2012
Genre: Trance
Source: AH.FM
Quality: 192 kbps
Playing Time: 60 min
Total Size: 82 mb
Tracklist:
01. Dean Coleman feat. Janis Leahy – Shoudda Been There (Original Mix) [Armada]
02. Deadmau5 vs. Yilmaz Altanhan – Faxing Eighties (Config's Encrypted Mashup) [CDR]
03. Acute – Citadel (Adrian Blue Remix) [Infrasonic]
04. Markus Schulz. vs Andy Moor – Daydream (Extended Mix) [Coldharbour]
05. Peter Martin presents Anthanasia – Perfect Wave (Original Mix) [Electronic Elements]
06. Solarscape – Coming Down (Ishido Remix) [Solarscape Music]
07. Nic Chagalll – What You Need (Hard Dub) [High Contrast Recordings]
08. Tatana – I Can (Duderstadt Remix) [Afterglow]
09. Michael Tsukerman – My Name Is Sawtooth (Sebastian Brandt Remix) [CDR]
:
Другие похожие новости:
Информация
Комментировать статьи на нашем сайте возможно только в течении 365 дней со дня публикации.