Bjorn Akesson - Threshold 055 14-12-2011
0
Категория:
Другие Trance радиошоу
|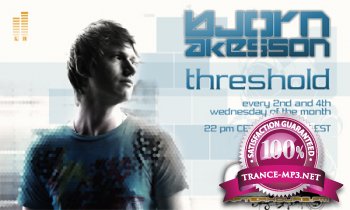 Genre: Trance
Release Date: 2011-12-14
Quality: 192 kbps
Size: 82 MB
Playtime: 60 min
Ripper: FRAER_X
Tracklist:
01. Knife Party - Internet Friends [Earstorm]
02. Re:Locate vs Robert Nickson - Resource [A State Of Trance]
03. Wezz Devall - The Big Adventure (Ruben de Ronde Remix) [Captivating Sounds]
04. Right Face - Pink Sand (Mike Danis Remix) [Enhanced Progressive]
05. Bjorn Akesson & Jwaydan - Xantic [Future Sound Of Egypt]
06. Andy Raeside - The Chase (Dave Walker Remix) [Fraction Records]
07. Noah Neiman - Endorush [Lange Recordings]
08. Matt Bowdidge - Slip Back (Peetu S Remix) [Discover]
09. Full Tilt feat. Deirdre McLaughlin - Surrender (Sneijder vs John O'Callaghan Remix) [Subculture]
10. Wait While - You Always Will Be Mine [Music En Route]
11. Knife Party - Fire Hive [Earstorm]
Другие похожие новости:
Информация
Комментировать статьи на нашем сайте возможно только в течении 365 дней со дня публикации.