Pedro Del Mar - Mellomania Deluxe 517 12-12-2011
0
Категория:
Pedro Del Mar
|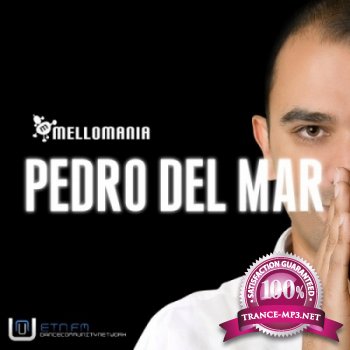 Genre: Trance
Release Date: 2011-12-12
Quality: 256 kbps
Size: 220 MB
Playtime: 120 min
Ripper: FRAER_X
TrackList:
01. Global Experience – New Life [Original Mix] Black Hole
02. Dj Licious, Sir-G & Claude El Divino Feat. Billie – Better Than Ever [Diogo Menasso Remix] White
03. Igor Timofeev And Neuronica Feat. Duality – Sensations Of Spring [Jekyll Remix] Factual
04. Ashley Wallbridge Vs Dash Berlin – Liquid Half Of Me [Bassam Mahrous Mashup] White
05. Airwave Presents Lolo – Travel The World In 10 Minutes [Original Mix] Banshee
06. Full Tilt Feat. Deirdre Mclaughlin – Surrender [Original Mix] Subculture
07. Protoculture – Topaz [Original Mix] Rebrand
08. W&W Feat. Bree – Nowhere To Go [Shogun Remix] S107
09. Majai – Sprite [Ferry Tayle Neverending Story Remix] Hardwired
10. Chris Hampshire & Thomas Datt Feat. Senadee – Speed Of Light [Chilled Datt Mix] Discover [Mellomania Chillout Moment]
11. Etasonic – One Thousand Miles To Moscow [Original Mix] Trance Allstars
12. Bushi & Luke Terry – Skyfall [Original Mix] Unearthed
13. Function C Pres. Keelin Temple – Iridescent [Original Mix] Defcon
14. Sensetive5 Feat. Liek – I Can`T Believe [Stan Wuse Remix] Unearthed
15. Pete Silver – Welcome To Wonderland [Touchstone Remix] Nile Tunes
16. Ancientmind – Dreamchaser [Original Mix] Defcon
17. Pandora – Sansevieria [Touchstone Remix] Silent Shore
18. Tom Cloud – C-Sharp [Original Mix] In Trance We Trust
19. Jaco – Don`T Break Me [Original Mix] Inov8
20. Frankie Goes To Hollywood – The Power Of Love [Rob Searle Club Mix] Ministry Of Sound [Remembering The Good Old Days Classic]
Другие похожие новости:
Информация
Комментировать статьи на нашем сайте возможно только в течении 365 дней со дня публикации.