Dav Gomrass - Slinky Sessions Episode 113 03-11-2011
0
Категория:
Другие Trance радиошоу
|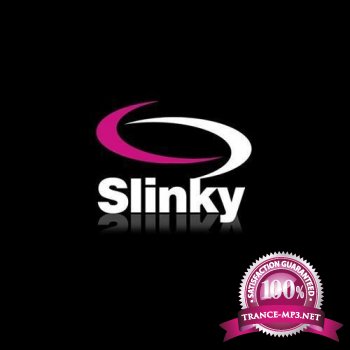 Genre: Trance
Release Date: 2011-12-03
Quality: 256 kbps
Size: 220MB
Playtime: 120min
Ripper: FRAER_X
Hour 1 - Dav Gomrass
Weekend Heroes & Paul Thomas - V.A.M.P. (Original)
Andre Nikkensen feat. Angelika Borof - I'm Freezing (Original)
Forgotten feat. Blackfeel Wite - Earth (Abstract Vision & Elite Electronic Dub)
Oliver Smith - Symmetry (7 Skies Mix)
Vicky Devine - Give Me Love (Warm-Up Tech Mix)
Lisa Lashes - Mandala (Tigran Oganezov Remix)
Izzy Meusen - Locker 292 (Sam Bowles Remix) Slinky Sessions Record of The Week
Andrea Mazza & Max Denoise - State of Soul (Maarten de Jong No Strings Attached Mix)
Lee Haslam - Vengance (Original)
Will Atkinson - Side by Side (Original)
Damien Kennedy pres. Nankeen - Andromeda (Original)
Hour 2 - Mark Sherry
Lange - Songless (Mark Sherry's Outburst Remix) [Lange]
Ali Wilson & Matt Smallwood - Morph (Mark Sherry's Outburst Remix) [Doorn]
Mark Sherry feat. Sharone - Silent Tears (Orjan Nilsen Remix) [Reset]
Mory Kante vs. Loverush UK! - Yeke Yeke 2011 (Mark Sherry's Acidburst Remix) [Loverush Digital]
Mark Sherry - Sangre Caliente (Organ Donors Remix) [Reset]
Mark Sherry - Phantasmic (Original Mix) [Reset]
Coldplay - Paradise (Mark Sherry's Coldburst Remix) [CDR]
Chase & Status feat. Liam Bailey - Blind Faith (Mark Sherry's 'Circus NYD' Remix)
Simon Patterson vs. Coldplay - Missing Scientist (Mark Sherry Mashup) [CDR]
Mark Sherry feat. Sharone - I Will Find You (Indecent Noise Remix) [Reset]
James Allan vs. Kev Aitken - Killswitch (Mark Sherry Remix) [Infected Digital]
Другие похожие новости:
Информация
Комментировать статьи на нашем сайте возможно только в течении 365 дней со дня публикации.